Credit: Read the original article from PhilStar Sports.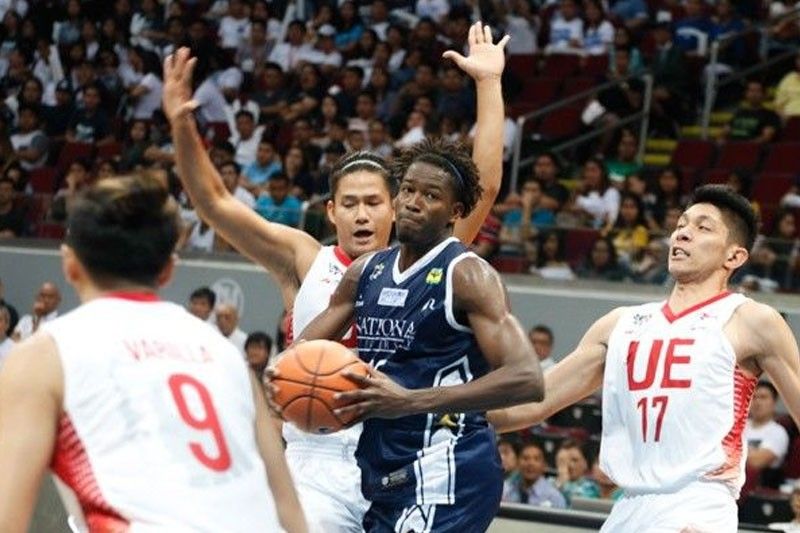 UAAP stars can't wait for season
MANILA, Philippines — UP's Ricci Rivero, La Salle's Aljun Melecio and Adamson's Jerrick Ahanmisi are committed to play their last year of eligibility in the UAAP seniors even as there's no clear signal when the next season will start. Under normal circumstances, the UAAP basketball tournament would've now been in progress but because of the pandemic, it's on hold. A directive on the restart of individual campus workouts preparatory to body contact practice and actual competitions is expected from CHED soon with the IATF's approval.
After playing out their varsity eligibility, Melecio and Ahanmisi said they'll apply for the PBA draft while Rivero is keeping his options open. They're all hoping to end their UAAP careers with a bang. For Rivero, a championship for UP will bookend his collegiate stint, starting with a title for La Salle. Rivero opened his men's basketball career playing in two straight finals then sat out his junior year to establish residency at UP for eligibility in his fourth and fifth seasons. If La Salle wins, it'll be the same bookend ending for Melecio who's entering his fifth year with the Archers.
For Ahanmisi, a first-ever championship would be a dream come true. Last season, the Falcons failed to make it to the Final Four like La Salle and a storybook ending would be a fitting prelude to launching a PBA career. Adamson's first and only men's basketball title came in 1977-78. "I don't think anybody would want anything other than a championship so that's my goal for this season, my motivation," said Ahanmisi. "It's the same way anybody would want to exit his last year. We didn't play cool last season so I'm going to tell everybody to be motivated and hungry to get to where we need to go. I like how coach Franz (Pumaren) treats everybody with respect and gives everyone a chance to showcase his skills. Coach Franz wants us to beat every team, not just La Salle. He definitely wants us to try our best to beat La Salle. I don't think he wants to lose to his brother (La Salle coach Derick) so we're backing him up as much as possible. We're going to play our hardest and make him proud."
Rivero said while it's difficult to predict, he picked – with caution – UP, Ateneo, La Salle and Adamson to make it to the Final Four when the 83rd season opens. "Hindi naman natin sure kung what teams will be sa Final Four and finals at kung sino mananalo," said Rivero. Melecio said he's looking forward to playing in the PBA after his UAAP career. "I'll play my best for any team that chooses me," he said. "My favorite team is Ginebra but if another team drafts me, it's okay as long as PBA kasi yun ang dream ko ever since." Ahanmisi said it doesn't matter which team he'll play for in the PBA. "Whatever team chooses me, I'm going to be happy to play for them," he said. "If they have a good system, I hope I'll fit well but if ever I play with my brother (Maverick), it'll be a dream because we always talk about playing with each other in the highest possible league we get into." Rivero said basketball will always be his priority because it's the sport he loves and it took him to where he is now. "Hindi pa sure about joining the draft but what's sure is I'll play my last year sa UAAP," he said.