Credit: Read the original article from Philstar Headlines.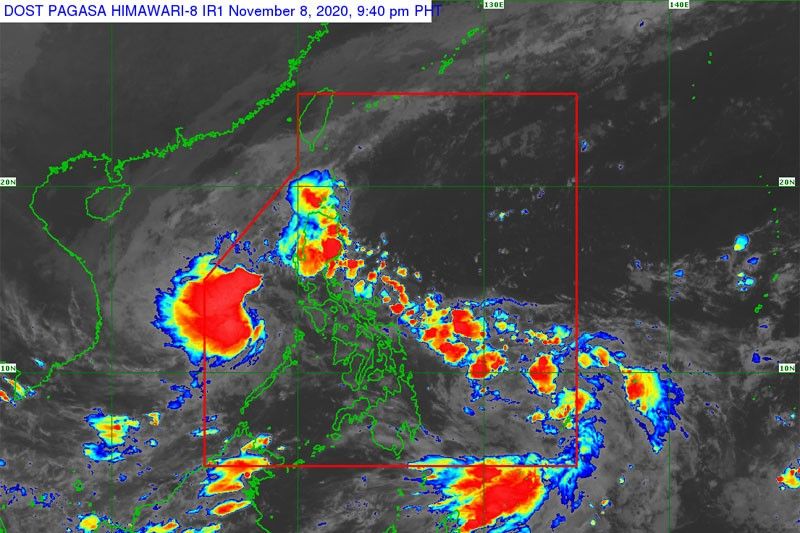 Tonyo exits; Pagasa warns of incoming storm
MANILA, Philippines — Tropical Depression Tonyo exited the Luzon landmass yesterday afternoon after bringing rains and gusty winds in some parts of the region over the weekend, but state weathermen warned another brewing cyclone is likely to hit the country this week.
The Philippine Atmospheric, Geophysical and Astronomical Services Administration (PAGASA) said a low-pressure area (LPA) off Surigao del Sur is likely to intensify into Tropical Depression Ulysses within the next 24 to 36 hours.
Tonyo made landfalls over Torrijos, Marinduque and San Juan, Batangas at 4:30 a.m. and 8 a.m., respectively, yesterday.
It hit Ticao island in Masbate on Saturday night.
As of 5 p.m. yesterday, PAGASA lifted tropical cyclone wind signal No. 1 which was raised over several areas in Southern and Central Luzon, including Metro Manila, as Tonyo moved over the West Philippine Sea.
However, the weather disturbance continued to bring light to moderate to at times heavy rains over Ilocos region, Cordillera Administrative Region, Cagayan Valley, Aurora, and Palawan including Calamian and Kalayaan Islands yesterday afternoon.
As of 4 p.m. yesterday, the center of the tropical depression was spotted 185 kilometers west of Calapan City, Oriental Mindoro, packing winds of 45 kilometers per hour near the center and gustiness of up to 55 kph.
It was forecast to move southwest at 25 kph.
Tonyo, the country's 20th cyclone this year, was expected to intensify into a storm as it moved away from the country.
It was projected to exit the Philippine area of responsibility this morning.
Meanwhile, the LPA was located at 920 kms. east of Hinatuan, Surigao del Sur as of 4 p.m. yesterday.
"It is likely to further intensify as it moves generally north northwestward today through Monday evening," PAGASA said.
It was forecast to move toward the Central-Southern Luzon area.
The weather disturbance was expected to bring rains over eastern section of Luzon and Visayas starting this afternoon as it moves closer to landmass.
Meanwhile, rains by Tonyo slightly elevated the water levels of Angat, Ipo and Bustos Dams in Bulacan yesterday, with the latter discharging excess water.
Records from the provincial disaster risk reduction management office of Bulacan showed that the water elevations of Angat, Ipo and Bustos Dams yesterday morning were at 202.95 meters for the former, Ipo Dam at 99.92 meters, and Bustos Dam at 17.03 meters compared to the previous day's level of 202.79 meters, 99.60 meters, and 17.01 meters, respectively.
Angat Dam's water level is still 9.05 meters below its normal high water elevation of 212 meters, Ipo Dam is 1.08 meters below its spilling level of 101 meters, and Bustos Dam is 0.03 meters above its spilling level of 17 meters.
Angat Dam is the primary source of potable water for Metro Manila residents, Ipo Dam serves as water reservoir for a Metropolitan Waterworks Sewerage System's water concessionaire, and Bustos Dam regulates the irrigation supply to farmlands in Bulacan and some parts of Pampanga.
Francisco Clara, officer-in-charge of the water control and coordinating unit of Bustos Dam, told The STAR that as of yesterday morning, water elevation of the dam is increasing due to the rains brought by Tonyo.
Sluice Gates 1 and 2 of the dam were raised at three meters, discharging 106 cubic meters per second on the dam's downstream river system, Clara added. – Ramon Efren Lazaro