Credit: Read the original article from PhilStar Business.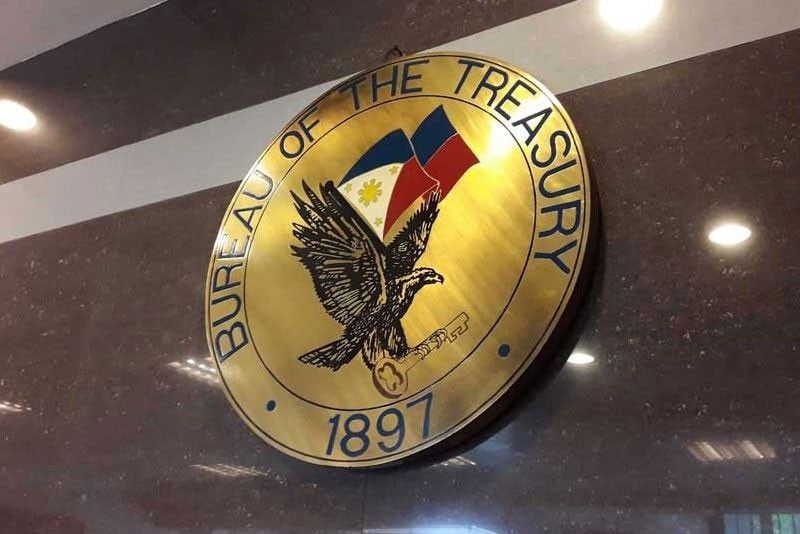 T-bills fetch lower rates
MANILA, Philippines — Short-term government securities yesterday fetched lower rates across the board, with the yield for the 91-day securities going below one percent following the Bangko Sentral ng Pilipinas' surprise interest rate cut last week.
During yesterday's auction, the Bureau of the Treasury (BTr) fully awarded P5 billion worth of 91-day Treasury bills (T-bills) at an interest rate of 0.986 percent, 3.3 basis points down from 1.019 percent last week.
Total tenders amounted to P18.85 billion, more than 3.5 times higher than the P5 billion offer size.
Meanwhile, the average rate for the 182-day debt papers settled at 1.385 percent after the auction committee fully awarded the P5 billion offering. This was 5.8 basis points lower than last week's level of 1.443 percent.
The auction was more than four times oversubscribed, with total tenders reaching P20.8 billion.
Lastly, rates for the 364-day securities averaged at 1.695 percent, five basis points down from 1.745 in the previous auction last week.
The P10 billion offering was fully awarded, as total tenders amounted to P33.77 billion.
Overall, yesterday's auction attracted P73.42 billion in total bids, P20 billion of which was accepted.
Sought for comment, a bond trader said rates declined mainly due to the surprise 25-basis point interest rate cut announced by the Bangko Sentral ng Pilipinas last week.
The cut brought the overnight reverse repurchase rate to an all-time low of two percent, while overnight deposit and overnight lending rates were reduced to 1.5 percent and 2.5 percent, respectively.
National Treasurer Rosalia de Leon said rates may continue their downward trend given ample liquidity, and the continued preference for the short end of the curve.
"Rates will trend downward for short tenors, fueled by bias for the front end with high volume of liquidity," she said.
Given the strong demand for the securities, the auction committee decided to open the tap facility for one-year securities, with an additional volume of P5 billion.