Credit: Read the original article from Philstar Headlines.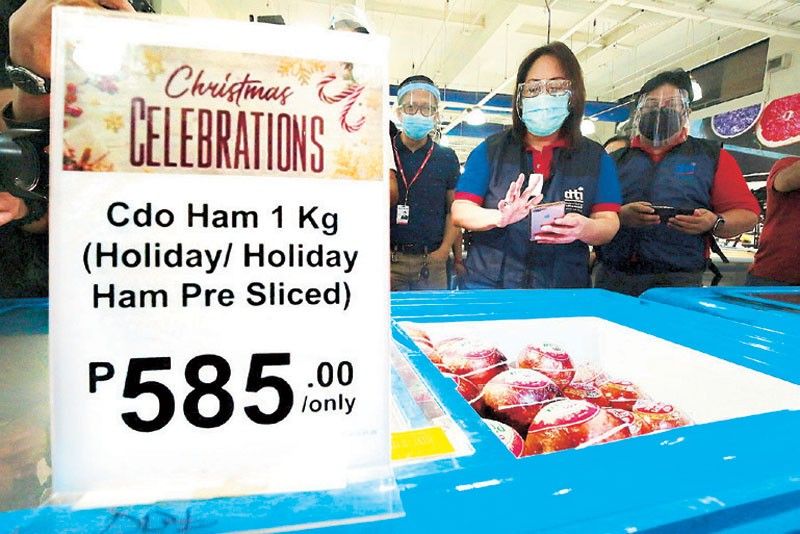 SRPs of Noche Buena items unchanged from 2019 – DTI
MANILA, Philippines — Suggested retail prices (SRP) of Noche Buena products this holiday season will be the same as last year's as manufacturers have agreed to keep prices in light of the pandemic.
The SRP list of Noche Buena products or those used for the Christmas Eve meal released by the Department of Trade and Industry (DTI) yesterday is a republication of last year's SRPs.
Covered by the SRP list for Noche Buena products are ham, fruit cocktail, cheese, sandwich spread, mayonnaise, keso de bola, pasta or spaghetti, elbow and salad macaroni, spaghetti sauce, tomato sauce and creamer.
"In effect, all these Noche Buena products will revert to 2019 prices by Dec. 15 to 31," Trade Undersecretary Ruth Castelo said in a text message.
She said Noche Buena products have the same SRPs as last year's given the current financial situation of consumers due to the pandemic.
The DTI said the SRPs apply to both supermarkets and wet markets nationwide, unless specified.
Consumers are reminded to examine the expiry date and price tag of products before making a purchase.
The DTI said consumers also need to ensure the item or shelf price and the price at the cashier are the same and in case there is a difference, the lower amount should be paid.