Credit: Read the original article from PNA Latest News.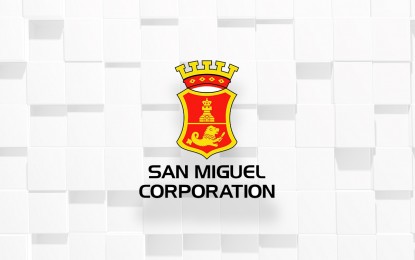 MANILA – San Miguel Corporation (SMC) has clarified it is not interested in getting any share of revenues generated by the Ninoy Aquino International Airport (NAIA), adding its proposal is purely for the operations and maintenance of the airport is to ensure it operates better and more efficiently until its PHP740-billion Manila International Airport project in Bulacan is completed.
This, after the Manila International Airport Authority (MIAA) revoked the original proponent status for NAIA previously given to construction firm Megawide Corporation.
"Our interest in NAIA does not intend to replicate what Megawide had in mind for NAIA. Our proposal is brought on only by the need to have it running effectively and safely for the Filipino people until our Bulacan airport project is up. And until our airport is ready, that task needs to be done. We are also leaving it up to the government to decide on what to do with the NAIA in the future," SMC president and chief operating officer Ramon S. Ang said in a statement Friday.
"Unlike all the proposals that required a share in the revenues of the NAIA –including passenger fees and lease rentals— we are not interested in the revenues. We want to improve NAIA for the passengers. We want it to be run more efficiently, for service levels to be improved until the new airport is operational. All revenues will go to MIAA," he said.
Ang added this was actually part of its original proposal for the Bulacan airport development.
While developing its airport project, SMC said it can spend for the improvement and operation of NAIA at no cost to the government, and with no share in revenues.
However, the Department of Transportation had asked early on to remove this portion of the proposal for the Bulacan airport project.
Earlier, a consortium of the country's most prominent corporations had been given the approval to rehabilitate and operate the aging NAIA, which has been operating way above capacity for many years.
However, this did not materialize and original proponent status was then given to Megawide.
Ang said its proposed 10-year concession is designed to give the government a freer hand to do what it wants with the NAIA once the Bulacan Airport is completed and operational.
Ang believed that with a new and much larger world-class gateway with four runways just north of Manila that is easily accessible via a network of existing and new infrastructure, the government could better benefit from selling or redeveloping the NAIA property.
He said the 646-hectare NAIA complex, which is about 2.5 times bigger than Bonifacio Global City, could potentially earn the government as much as PHP2 trillion or more, which it can use for various purposes.
The government can then earn more and even generate more jobs once new commercial or residential developments rise in the area. Revenues from these new developments will most likely be higher than that of airport fees, he added. (PR)