Credit: Read the original article from Philstar Headlines.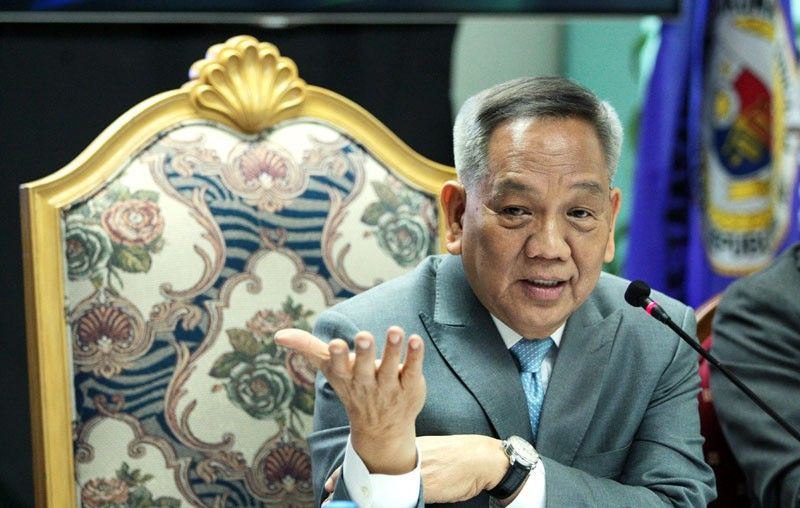 SC chief Peralta retiring early
MANILA, Philippines — Chief Justice Diosdado Peralta will serve as head magistrate only for 17 months as he has decided to cut short his term by retiring a year earlier.
The 68-year-old Peralta is supposed to step down on March 27, 2022 upon reaching the mandatory retirement age of 70 for justices.
However, during yesterday's Supreme Court full court session, he sent letters to his fellow SC justices, informing them of his decision to go on early retirement on March 27 next year. He did not cite the reason for his decision.
"For those asking about the purported letter of Chief Justice Diosdado Peralta to his colleagues in the Supreme Court, signifying his intention to avail of early retirement, I have asked him personally and he confirmed it," SC spokesman Brian Keith Hosaka announced.
"The Chief Justice did not elaborate further, but said that he will make a formal announcement in due time," Hosaka added.
At the start of his tenure as Chief Justice, Peralta presented a 10-point program that includes weeding out misfits in the judiciary and creating a security team patterned after the United States Marshal Service to protect judges and justices from possible attacks.
Based on seniority, Associate Justice Estela Perlas-Bernabe is next in line after Peralta. She is set to retire on May 14, 2022. But it is the President who will appoint the Court's next chief magistrate.
President Duterte appointed Peralta on Oct. 23, 2019, replacing retired Chief Justice Lucas Bersamin.
Peralta is also the chairman of the Presidential Electoral Tribunal (PET) and head of the Judicial and Bar Council (JBC).
He has been with the judiciary for 26 years, first as a regional trial court judge in Quezon City in 1994, and later as Sandiganbayan justice in 2002 and eventually as its presiding justice in 2008.
On Jan. 23, 2009, Peralta was named SC associate justice – a position he occupied until his appointment as Chief Justice last year.
A native of Laoag City in Ilocos Norte, he completed his Law degree at the University of Santo Tomas in 1979 as a working student. He obtained his undergraduate degree in Economics from the Colegio de San Juan de Letran in 1974.
He is married to Court of Appeals (CA) Associate Justice Fernanda Lampas-Peralta. They have four children.