Credit: Read the original article from PhilStar Sports.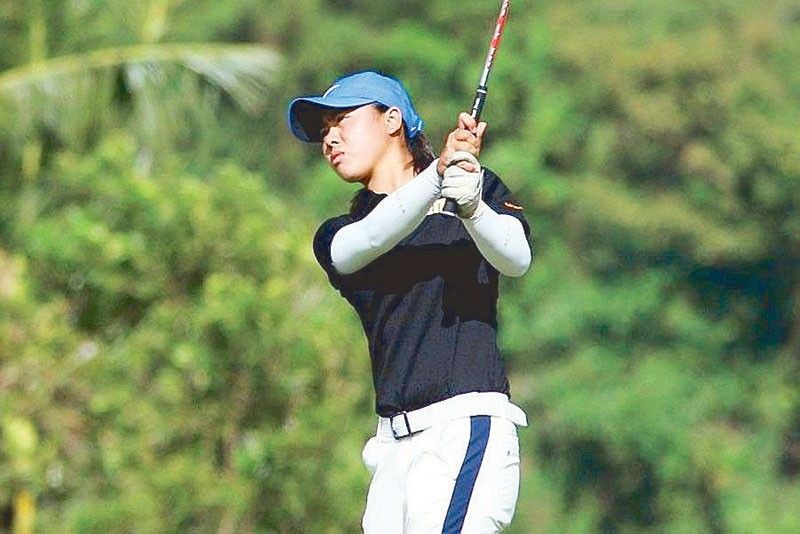 Saso wages sensational rally, finishes 2nd
MANILA, Philippines — It took a misfortune before Yuka Saso could rake in another fortune.
The rookie Fil-Japanese fell three strokes short of her title crack in the Toto Japan Classic but still more than made her point, nearly pulling off the unthinkable when she rallied from six strokes down to force a tie at 16-under on a stirring three-birdie finish for a solid nine-under 63 in a drama-fraught final round of the Y160 million event in Ibaraki Prefecture yesterday.
But Korean Shin Jie steeled herself up in a nerve-wracking finish three flights behind, bank­ing on her experience and poise to foil Saso with her own kind of endgame brilliance to nail the LPGA of Japan Tour's third major championship with a closing 66 for her second victory in just five tournaments in the restructured JLPGA calendar.
Severely threatened by the surging Saso, the unflappable Korean former No. 1 who boasts of 67 career victories, including 25 in the JLPGA, 21 in the Korean Tour and 11 in the LPGA Tour, eagled the reachable par-5 17th to build another two-shot cushion then capped her exploits with another birdie for a 34-32 and a three-shot romp on a 19-un­der 197 total at the Taijeiyo Club Minori course.
Most notably, the 32-year-old Jie completed a rare championship in a JLPGA major without dropping a shot over 54 holes.
But the margin of victory hardly diminished the impact of Saso's blistering windup that saw the ICTSI-backed ace fight back from six down at joint 12th with a 32 start then gun down five more birdies in the last eight holes, including the last three.
She tied Jie at 16-under after holing out from close range on the 18th for a 32-31 and a 200 total but the former dashed her hopes for a third crown with her own blazing finish for a 197.
Though she came up short of her title bid, Saso succeeded in reclaiming the Player of the Year lead from rival Sakura Koiwai with 928.85 points heading to the last three events in the next three weeks in Chiba, Ehime and Miyazaki Prefectures.
Her Y14,637,920 (P6.8 million) earnings likewise virtually netted her the money list honors with Y82,753 (P38.6 million), Y24 million ahead of Koiwai, who stayed in the Top 10 with a frontside 33 but fumbled with one bogey in a birdie-less backside finish for a 70. She wound up tied for 18th at 208 worth Y1,846,400 for total earnings of Y58,862,542 and 891.46 points in the Mercedes ranking.