Credit: Read the original article from PhilStar Sports.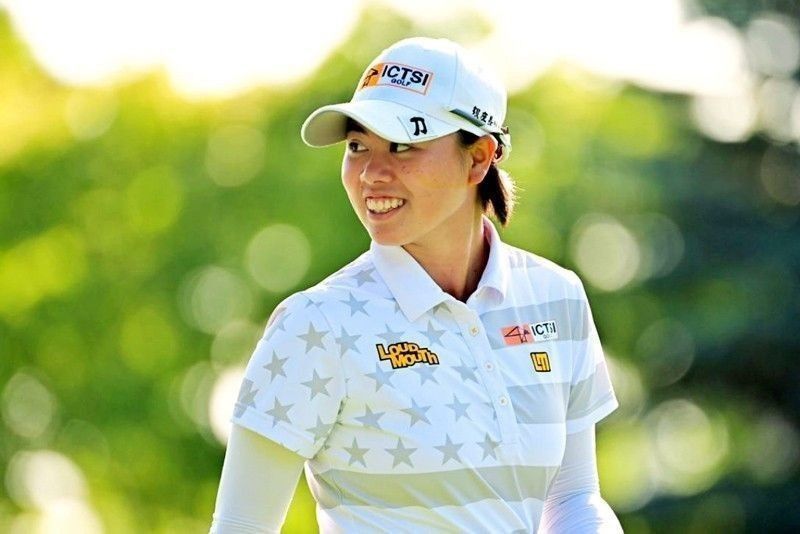 Saso targets Y100M in earnings, 3rd crown in Itoen tilt
MANILA, Philippines – Finally getting untracked, Yuka Saso looms large again in the Itoen Ladies golf tournament beginning Friday in Chiba, aiming not only to better her runner-up finish the last time out for a third victory but also hitting a milestone Y100 million in earnings in a prolific rookie campaign in the LPGA of Japan Tour.
Coming off a strong finish behind winner Shin Jie of Korea in last week's Toto Classic where she closed out with a solid 63 at the Taiheiyo Club Minori course in Ibaraki, Saso has snapped out of a long slump after scoring back-to-back victories in NEC Karuizawa and NItori Ladies last August, causing her to yield the Player of the Year lead to local bet Sakura Koiwai.
But the ICTSI-backed ace's latest exploit shoved her back into the top of the Mercedes derby ranking while firming up her hold of the lead in the money list race where she hiked her earnings to Y82,753,170. A victory, worth Y18 million, on Sunday will enable her to hit the Y100 million mark that would easily make her the first rookie player to amass such winnings in a season.
She hopes to sustain her final round charge last Sunday with a strong start at the 6741-yard Great Island Club against Minami Katsu and Saki Asai at 9 a.m. on No. 1 with the Fil-Japanese expecting an equally fiercer, tougher competition in the presence of fellow two-leg winner and in-form Jie, defending champion Ai Suzuki, last year's British Women's Open champion Hinako Shibuno and Koiwai, among others.
The multi-titled Jie, Korea's former No. 1 who also won the Fujitsu Ladies, also in Chiba, last month, drew Suzuki and Koiwai in the featured group at 10 a.m., also looking to keep the momentum of her stirring eagle-birdie finish in Toto Classic that frustrated Saso.
Others tipped to contend are leg winners Yuna Nishimura, Saki Nagamine, Erika Hara, Ayaka Watanabe, Mone Inami and Ayaka Furue along with Teresa Lu, Serena Aoki, Mamiko Higa, Lee Min-Young, Ji Hee Lee, Chie Arimura, Na-Ri Lee and Yuka Yasuda.
World No. 15 Shibuno is also out to atone for a missed cut stint and a poor tied for 30th finish in her return to JLPGA, vowing to do better in the very tournament where she failed to advance last year that ended a 26-consecutive cuts made.
But Saso will surely be sharing the spotlight all weekend and the 2018 Asian Games double gold medalist is all but raring to go and put herself in early title contention for the first of the last three tournaments in the pandemic-shortened JLPGA season.