Credit: Read the original article from Philstar Headlines.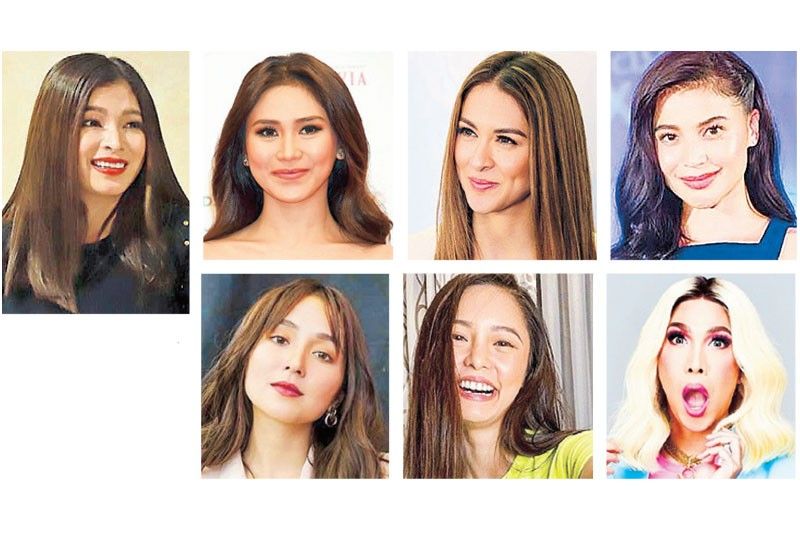 Pinoy celebrities among Forbes top digital stars
MANILA, Philippines — Filipino celebrities Marian Rivera-Dantes, Angel Locsin, Kim-Chiu, Anne Curtis, Vice Ganda, Kathryn Bernardo and Sarah Geronimo made it to Forbes Asia's list of 100 most popular stars on social media in the Asia-Pacific.
Forbes Asia's 100 Digital Stars list includes BTS, the seven-member widely popular band from South Korea.
Forbes touted BTS as one of the world's most successful musical groups ever, with over 33 million Instagram followers.
"BTS's song Dynamite reportedly made YouTube history as the first video to get over 100 million views within 24 hours of being posted," Forbes said.
Chinese actress and singer Yang Mi is also on the list. Her endorsement deals include Crocs, Estée Lauder, Stuart Weitzman and Victoria's Secret.
Forbes Asia's 100 Digital Stars list features 100 singers, bands, film and TV stars in the region with a strong social media presence.
"With millions of followers across popular platforms, these celebrities have maintained their relevance and popularity in this challenging period by leveraging on the power of social media. Many have also used their influence to support worthy causes, especially those with a COVID-19 focus," Forbes said.
Forbes recognized that artists rely on social media platforms now more than ever to connect and communicate with fans, especially in the absence of live entertainment due to COVID-19 restrictions around the region.
"The 100 celebrities highlighted on the list range in age from 20 to 78, proving that social media influence is a cross-generational phenomenon," said Rana Wehbe Watson, editor of the list.
Rivera-Dantes, 36, is the Philippines' most popular celebrity on Facebook, with 23 million followers, according to Forbes.
"While not appearing on screen since the birth of her second child in 2019, she has been busy on social media, endorsing brands that include Nestlé Nido, Philippine National Bank and appliance maker Tough Mama," Forbes said.
With over 19 million followers, actress Angel Locsin is the second most popular Filipina celebrity on Facebook after Rivera-Dantes. Locsin has donated about P15 million ($310,000) over the past decade to various causes, earning her a spot on the 2019 Forbes Asia's Heroes of Philanthropy list.
Recently, Locsin helped raise P11.3 million for the purchase of 246 hospital tents for medical workers fighting the pandemic.
Chiu, 30, used a viral video gaffe during a live stream in May as the basis for The Classroom Song, Forbes noted.
A live performance of the hit has over nine million views on YouTube. Chiu then sold The Classroom Song branded T-shirts to raise money for pandemic relief, Forbes also said.
Curtis, 35, is recognized as the Philippines' most popular Instagram celebrity.
"As the Philippines' most popular Instagram celebrity, the actress has roughly 16 million followers and endorsement deals with Jollibee, Louis Vuitton and Pantene," Forbes said.
Comedian and TV host Ganda, 44, is one of the most popular male celebrities in the Philippines, with 17 million Facebook followers.
For Bernardo, 24, Forbes noted her movies, which are the Philippines' two highest grossing films: 2018's The Hows Of Us and 2019's Hello, Love, Goodbye, grossing roughly $20 million.
Geronimo, 32, actress and singer, sang a duet with her husband Matteo Guidicelli at a COVID-19 benefit concert that raised roughly $5 million, Forbes said.
To determine the finalists, Forbes Asia evaluated the candidates' combined social media reach and engagement. Their recent work, impact and advocacy, brand endorsements and business endeavors and their recognition profile on a local, regional and global level were also considered.