Credit: Read the original article from Philstar Headlines.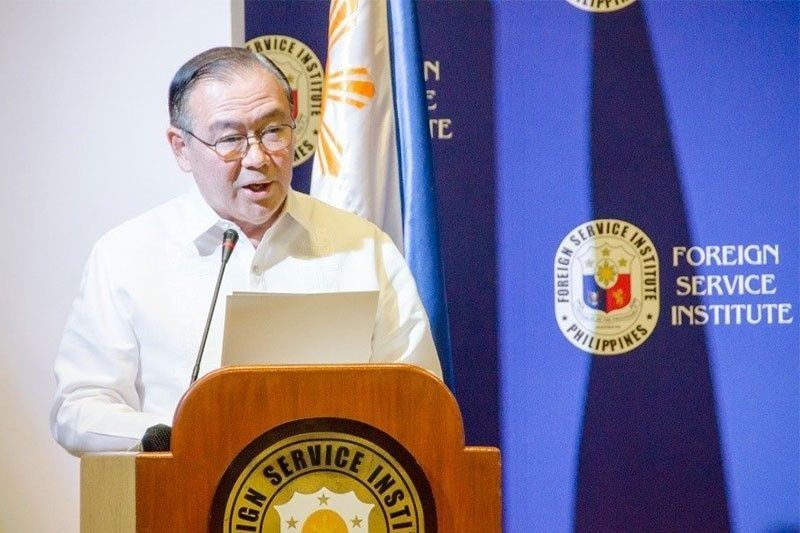 Philippines to vote for China's ICJ nominee
MANILA, Philippines — The Philippines is voting for China's candidate to the International Court of Justice (ICJ), Foreign Affairs Secretary Teodoro Locsin Jr. declared yesterday.
Locsin tweeted his instruction to the Philippine Permanent Mission to the United Nations in New York to vote for the Chinese candidate.
"@DFAPHL @PHMissionNY You are instructed to cast the Philippine vote for the Chinese candidate to the International Court of Justice. That is your only clear instruction," Locsin tweeted.
The ICJ is the principal judicial organ of the United Nations. The Court's role is to settle, in accordance with
international law, legal disputes submitted to it by States and to give advisory opinions on legal questions referred to it by authorized United Nations organs and specialized agencies.
Composed of 15 independent and impartial judges, the ICJ's rulings and opinions carry a high level of authority.
The ICJ differs from judicial bodies specializing in specific areas, and is the only international judicial organization of a universal character with general jurisdiction.
Despite alleged intellectual property violations confronting China, the Philippines voted in March for a Chinese candidate in the election of a director general of the World Intellectual Property Organization.
Singapore's Foreign Minister Vivian Balakrishnan took a swipe at Locsin for backing the candidate from China, instead of the Association of Southeast Asian Nations (ASEAN) bet from Singapore.
Locsin defended his choice as he turned to some ASEAN members, saying they were not supportive of the Philippines during the Iceland-backed resolution calling for an inquiry into the drug-related killings in the country.
China said its relations with the Philippines have been moving along the upward trajectory and ushering in the new golden age under the leadership of President Duterte and President Xi Jinping.