Credit: Read the original article from Philstar Headlines.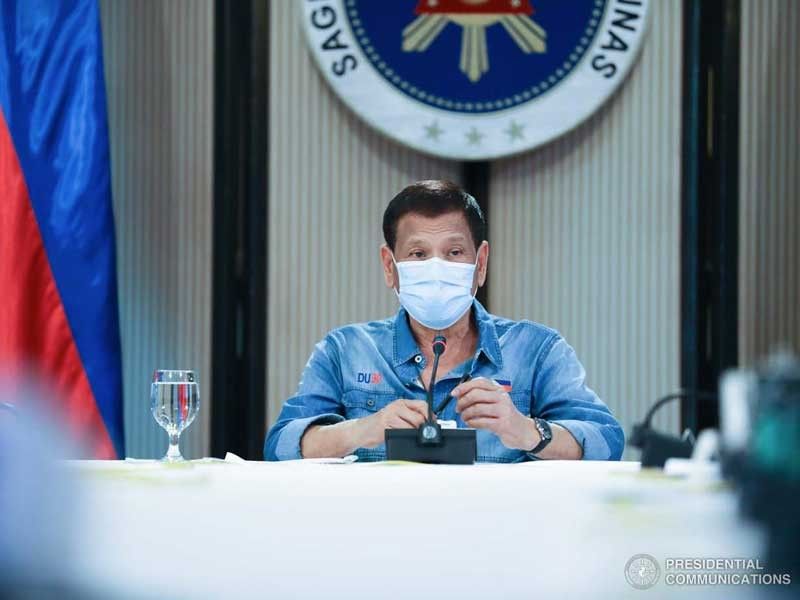 Philippines to allow emergency use of COVID-19 drugs, vaccines
(Philstar.com) – December 2, 2020 – 3:29pm
MANILA, Philippines (Updated 4 p.m.) — President Rodrigo Duterte signed Tuesday an executive order giving the Food and Drug Administration the power to issue emergency use authorizations for COVID-19 drugs and vaccines.
The move is seen to shorten regulatory approval for the use of vaccines that would prevent COVID-19 infections and drugs that would treat them.
Under Duterte's Executive Order No. 121, a drug or vaccine for the coronavirus can only be granted an emergency use authorization if it is reasonable to believe that these may be effective to prevent, diagnose or treat COVID-19, if the benefits of these outweight the risks, and if there is no adequate, approved and available alternative to these.
If granted, an emergency use authorization (EUA) is only valid for as long as the public health emergency due to COVID-19 persists. The Food and Drug Administration (FDA) may also revoke it to "protect the general public health and safety."
The order also provides that an expert panel on the development of drugs and vaccines should be convened to conduct a review on safety and efficacy data of COVID-19 drugs or vaccines.
It also says that the FDA should monitor the drugs and vaccines approved for emergency use.
FDA Director General Eric Domingo told Philstar.com that they are excited at the executive order and will issue guidelines on it soon.
"We at the FDA will do our best to help make safe and efficacious COVID-19 vaccines available in the Philippines," Domingo said in a text message.
What it means
The move is seen to shorten regulatory approval for the use of vaccines that would prevent COVID-19 infections and drugs that would treat them.
Prior to this, the Philippines, unlike other jurisdictions like the United States and the European Union, did not have a mechanism for emergency use authorizations, which is why local regulators sought Duterte's approval for such.
Health Secretary Francisco Duque III has said that having a mechanism for emergency use authorizations would cut the processing time for vaccine approval from six months to just 21 days.
Despite the significant shortening of the time it will take to allow a vaccine to be used, Duque has assured that stringent protocols are in place to ensure the safety and efficacy of vaccines.
Not so fast
US drugmakers Pfizer, along with its German partner BioNTech, and Moderna have requested from their local regulators emergency use authorization for their coronavirus vaccine candidates.
The US Food and Drug Administration (FDA) is widely expected to issue a decision this month.
Even if the Philippines' FDA would issue an emergency use authorization to any of the leading vaccine developers, it may take up to the second quarter of next year before vaccination is rolled out to a small population, starting with frontline medical staff.
Dr. Jaime Montoya, executive director of the Department of Science and Technology-Philippine Council for Health Research and Development explained in an interview on One News' "The Chiefs" said the home countries of vaccine makers would likely get first dibs on the drug, followed by a host of other nations putting orders for the shot.
The Philippines, through the efforts of around 30 private companies, has so far secured 2.6 million doses of the AstraZeneca coronavirus vaccine, which according to the British-Swedish drugmaker is 70% effective on average.
Vaccine czar Carlito Galvez Jr. has said that the country is also in talks with other drugmakers for the possible procurement of their coronavirus vaccine candidates. — Xave Gregorio with a report from The STAR/Alexis Romero and Ranier Allan Ronda