Credit: Read the original article from Philstar Headlines.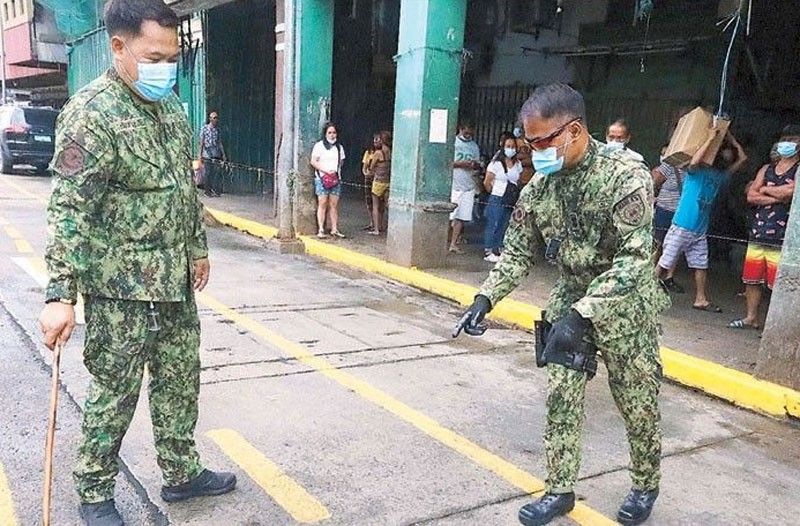 Palace rejects use of yantok vs distancing violators
MANILA, Philippines — Malacañang yesterday assured the people that law enforcers are not allowed to hit violators of physical distancing with yantok after the police raised the possibility of using rattan sticks to discipline those who refuse to follow the health protocols against the coronavirus.
Last Friday, Joint Task Force COVID-19 Shield chief Lt. Gen. Cesar Binag said police armed with meter-long rattan sticks would conduct patrols to ensure that physical distancing is observed.
Binag said the sticks would be used to measure distance and to whip stubborn people, which drew flak from various sectors.
One of those against the plan was Foreign Affairs Secretary Teodoro Locsin Jr., who tweeted last Saturday that authorities should do what "superior races" do by slapping hefty fines on health protocol violators.
"I think Secretary Locsin is right," presidential spokesman Harry Roque said at a press briefing when asked to react to the plan of the police to use rattan sticks against violators.
"That (rattan sticks) cannot be used to hit or whip (violators) because that is not allowed by our law and the regulations of PNP (Philippine National Police). It may be used for social distancing, to make sure it's one meter but it cannot be used to hit people," he added.
The Commission on Human Rights has also rejected the use of rattan sticks to enforce health protocols, saying violence is not the best way to address the pandemic. The commission has also urged the government to continue relaying information about the risks of going out and implementing programs guided by the advice of science and health professionals