Credit: Read the original article from Philstar Headlines.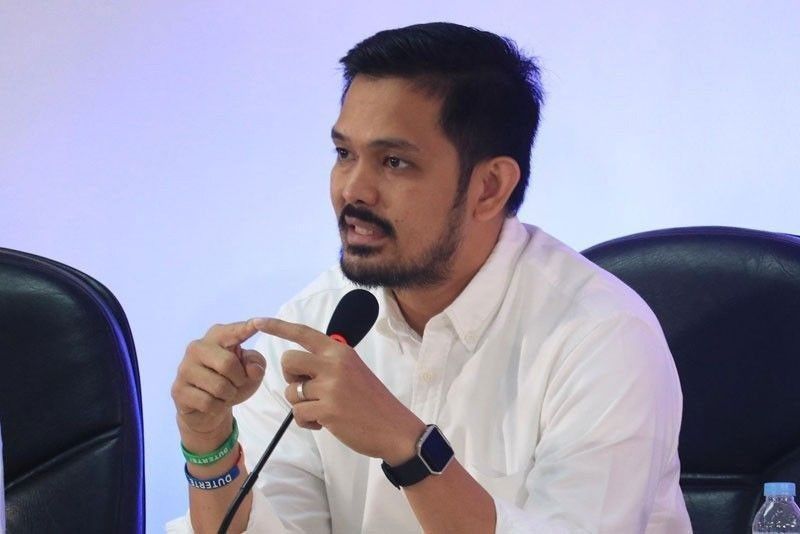 MANILA, Philippines — Around a dozen incumbent lawmakers have been tagged in alleged anomalies surrounding public works projects, an official of President Duterte's anti-corruption body said yesterday.
Greco Belgica, commissioner of the Presidential Anti-Corruption Commission (PACC), said the lawmakers were mentioned in complaints about irregularities including ghost projects, kickbacks, repeat funding and substandard projects.
"I think the exact number submitted to the President after validation is fewer than 12," Belgica told CNN Philippines in mixed English and Filipino.
"This has to be investigated formally. We need solid documents. We need probably a forensic of the projects… All of these should be substantiated so a case can be filed," he added.
In a separate interview with Teleradyo, Belgica said the allegedly anomalous projects tied to lawmakers are located in four regions.
He added that the possible involvement of regional public works directors in the supposed irregularities would also have to be probed.
Asked whether the lawmakers are allies of Duterte, Belgica replied: "I'm not privy to their relationship with the Preisdent. It's immaterial to me."
The PACC commissioner said the kickbacks supposedly demanded by the lawmakers range from five to 15 percent, and one witness has claimed that a lawmaker had sought a 10-percent commission from a P100-million project.
"I'm not saying this applies to all congressmen. All of these have to be substantiated and validated, so that the cases can stand in court," he added.
Belgica, however, clarified that the PACC probe focuses on public works projects, noting that the body only has jurisdiction over presidential appointees.
"In the course of our investigation, there are witnesses who came forward with documents; some were complaining about congressmen asking for kickbacks… When we reach the point where there are reports that are beyond our jurisdiction, we submit the information to competent authorities because we don't have jurisdiction over elective officials," he said.
Last Monday, Duterte said he would not expose the lawmakers tagged in alleged corruption in state projects, saying he has no jurisdiction over officials not part of the executive branch.
He added that he has no authority to identify the lawmakers, and that he would encroach upon the separation of powers if he probes members of the legislature.
The list of lawmakers tied to corruption should be submitted to the Office of the Ombudsman because it is "the only investigating agency that has jurisdiction over congressmen," according to the President.
Belgica said Duterte was right in saying that the corruption allegations against lawmakers should be investigated by the ombudsman.
"We submit our reports to the President to ask for direction. Correctly and rightly, the President said 'investigate, bring it to the ombudsman and the (mega anti-corruption) task force,'" the PACC official said.
"When you bring it to the ombudsman, bring it to the task force, that means technically, impliedly, we should investigate. which is the proper thing to do, so it would be fair, professional and formal. Allegations have to be substantiated and the accused will be asked to answer the allegations," he added.
No violation
If the Task Force against Corruption (TFAC) would include in their investigation officials outside the executive department and file charges against them before the ombudsman, they would not be violating Duterte's position to not investigate congressmen.
Justice Secretary Menardo Guevarra, who heads the TFAC, expressed belief that they would not be going against the President's position if there would be, during the course of their investigation, congressmen dragged into the probe if the charges that would be filed against them are criminal in nature.
"When it comes to criminal investigation and prosecution, no one is exempt, except those enjoying immunity from suit during their tenure. The rule is different in administrative cases. The President has neither supervision nor control over other branches of the government and, therefore, may not investigate them for misconduct, dishonesty and the like, as he correctly pointed out," Guevarra said.
During their late evening meeting at Malacañang, the President said that while the PACC reported some lawmakers are using their influence to control the implementation of local projects and are colluding with public works personnel and contractors to commit corruption, he could not investigate these lawmakers because doing so would encroach on the legislature.
Since they are co-equal branches of the government, Duterte said if the list is given to him, he would forward it the ombudsman since it is the only investigating agency that has jurisdiction over congressmen.
Guevarra clarified, however, that if, in the course of investigating a particular act or transaction alleged to be tainted with corruption, the TFAC finds that certain government officials outside the executive department are involved, "then these officials will necessarily be included in complaints that the task force may file with the ombudsman."
"The President stated that if the involvement of a member of Congress, for instance, is germane to the anomalous transaction, then the latter's inclusion in criminal charges will have to be endorsed to the ombudsman through the secretary of justice," he said.
"It's the corrupt act or transaction that is being investigated. Whoever is dragged into it, it will not matter if he is from outside of the executive department. That is how we should view it," he added.
Minority backs House probe
The minority bloc at the House of Representatives has supported calls for the chamber to investigate the alleged involvement of congressmen in anomalous Department of Public Works and Highways (DPWH) projects earlier exposed by President Duterte himself.
At a virtual press conference, Minority Leader and Abang Lingkod Rep. Joseph Stephen Paduano said their bloc would support a motu proprio inquiry on the matter.
"A motu proprio investigation can only commence, under our rules, if the majority of members of that committee will decide and vote in favor… And for us in the minority, we don't see any problem with that," Paduano said.
The lawmaker made the statement following Duterte's pronouncement that the executive branch cannot investigate congressmen due to separation of powers.
"Even the DOJ (Department of Justice) was clear in saying that they will just investigate anomalous projects in the districts through the DPWH. Now, if there are names of congressmen that will surface, the President said he cannot name them and will just let the ombudsman take cognizance on whoever will file the case," Paduano said.
The House leadership has not made an official stand on the matter following the President's latest pronouncement.
The "supermajority" under Speaker Lord Allan Velasco has 275 members, while the minority bloc only has 22 members.
Velasco had earlier said the investigation on the reported role of congressmen in anomalous infrastructure projects should be left to agencies other than Congress.
Meanwhile, former speaker Alan Peter Cayetano yesterday confessed that Congress is not corruption-free.
"During my time, I really controlled that. I did not let it pass," the Taguig representative said at a press conference in his city.
Cayetano claimed that previous moves to oust him from the speakership were due to some congressmen wanting to get higher budget allocations for their districts.
Stakeholders
Congressmen, officials of local government units (LGUs) and private citizens are among the stakeholders who suggest to the DPWH projects that should be prioritized, Public Works Secretary Mark Villar said yesterday.
Without insinuating any bad intentions, Villar told the weekly Kapihan sa Manila Bay news forum that his agency is trying to accommodate everybody to make things as fair as possible.
"There are projects that they think can help. We do our best to accommodate everybody. We want to make things as fair as possible. Of course, there has never been a perfect system," he said.
He, however, admitted that there are cases where the agency's district engineers are also being pressured.
"Of course, for us we try to balance it also because district engineers are also being pressured. It can be from different sectors. Threatened. It happened before. There are some incidents where they died under mysterious circumstances," he said.
The agency is clearly explaining to the lawmakers, LGU officials and private citizens that top priority projects are those that exist and need continuation, according to Villar.
Resident ombudsman
On Guevarra's proposal to assign a resident ombudsman to government offices to aid in the investigation of corruption, Ombudsman Samuel Martires said he and the justice secretary have already agreed on this but what needs to be resolved is the ombudsman's lack of personnel for such deployment.
"In principle, we agreed to have a resident ombudsman, but the problem is our lack of manpower. So I suggested that we could deputize (DOJ) prosecutors instead. Just identify the prosecutors that we can tap and I will deputize them," Martires told reporters last Tuesday.
Guevarra was recently tapped by Duterte to head the TFAC, which would investigate complaints of corruption in government agencies.
Guevarra had earlier said that the TFAC is planning to look into the statements of assets, liabilities and net worth (SALN) of government officials and employees who would be under investigation and to revive the deputy ombudsman post per government agency.
Martires admitted that the ombudsman does not have any personnel to spare to participate in the TFAC's investigation as his office has its hands full in conducting field investigations in connection with pending complaints filed before his office.
"I explained this to Secretary Guevarra, that these lawyers are now assigned to different offices, and they are busy with their own work it would be hard to pull them out," he added. – Evelyn Macairan, Edu Punay, Jose Rodel Clapano, Elizabeth Marcelo