Credit: Read the original article from Philstar Headlines.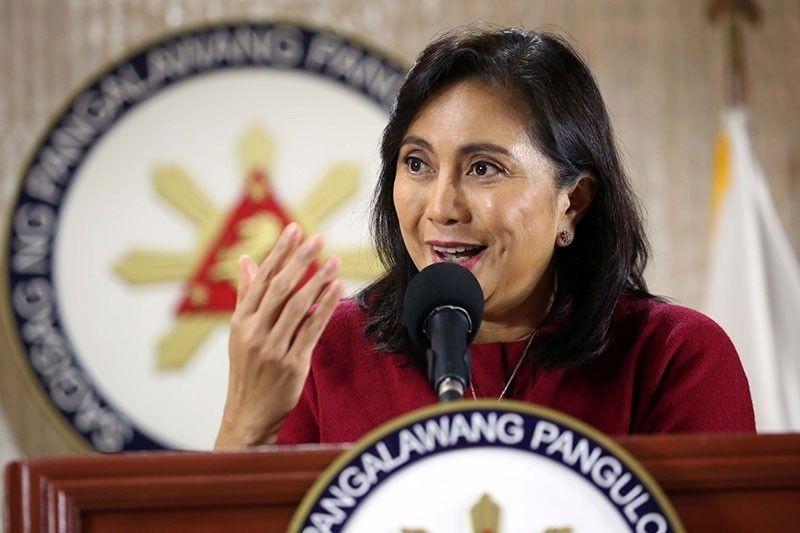 Leni defends daughters vs bullying
MANILA, Philippines — Vice President Leni Robredo has defended her daughters from online bullying over their social media posts interpreted by Malacañang as alluding to President Duterte.
"I have always been proud of the persons my daughters have become. They are their own persons. What they have accomplished so far are all borne out of their hard work. They never used our name or whatever little influence we have to get what they want," Robredo said in a post on Facebook on Thursday night.
"They're all adults now. They're not in government. They are not politicians and they don't plan to be. Totoo, they're outspoken and rightfully so. We have trained them to stand up for themselves and what they believe in," she added.
Robredo appeared to be responding to hate messages directed at her daughters Tricia and Aika, whose tweets presidential spokesman Harry Roque said triggered the President's outburst Tuesday night in his recorded televised address to the nation.
At a press briefing on Thursday, Roque even flashed the tweets of the Robredo sisters, with Tricia writing "Tulog pa rin? Alas otso na (Still sleeping? It's already eight o'clock)" and Aika responding "Sabado eh (It's Saturday). Weekend."
Roque made it appear that the tweets were referring to the President even if he was not mentioned. It also did not contain the trending hashtag #NasaanAngPangulo, used by netizens to question the seeming absence of Duterte at the height of recent typhoons, particularly Ulysses.
During his televised address on Tuesday, Duterte lashed out at Robredo for supposedly making it appear that he was nowhere to be found at the height of the typhoon.
The Vice President said Duterte was misinformed, saying she never made such statement, as she was busy trying to coordinate rescue and relief operations.
In her latest post, Robredo also called out false information circulating, including one claiming that she brought a production team during relief efforts and another insinuating she has relationships.
"Second picture is a purveyor of fake news. She posted photos of myself in an event and made it appear that we had media with us and we had a director," she wrote, noting that the photos were taken during the inauguration of a mental health facility in Cebu in 2018.
The supposed "director," said Robredo, was the nurse in-charge of the facility while the cameras were of the media invited to cover the event.
"Again, we do not bring the media with us in our activities. There are media people assigned to cover us but they don't go with us when we go down to communities," she said in a mix of English and Filipino.
On allegations about having relationships with different men, Robredo said she has long addressed the issue, noting that even two gay friends have been linked to her.
"Every time they no longer have a sensible argument, they resort to vulgarity," she added, noting that Cabinet officials have already admitted that their information is incorrect.
Presidential legal counsel Salvador Panelo and Defense Secretary Delfin Lorenzana said they apologized to Robredo following a false claim that she hitched a ride on a military plane to make it appear that she was delivering government relief to Catanduanes.
It later showed that a military chopper transported not Robredo but relief supplies from her office to the typhoon-ravaged province.
Robredo was in Catanduanes yesterday to deliver relief supplies to calamity victims.
On Thursday, she went to the municipalities of Caramoan, Garchitorena and Tinambac in Camarines Sur, also to deliver supplies and make damage assessment.
In her post last Thursday, Robredo said the donation drive of their partner organization Kaya Natin ballooned to P50 million after she was insulted and lambasted on national television. An update on Friday showed that another P5 million was donated.
"It is also the same with the in-kind donations we have been receiving at the office," said Robredo.
"Most of the messages accompanying the donations are to the effect that they wanted to help the typhoon victims and it is their way of showing their appreciation for the kind of work that our office has been doing for our kababayans," she added.