Credit: Read the original article from Philstar Headlines.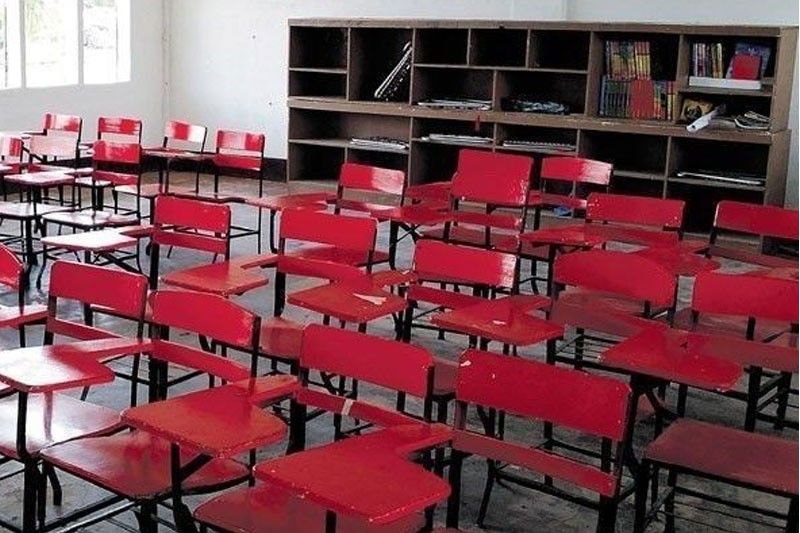 Learning hubs allowed, student 'congregation' prohibited
MANILA, Philippines — An official of the Department of Education clarified yesterday that the DepEd will not stop the operation of community learning hubs, but reiterated that these should adhere to the policy against face-to-face classes.
"The hubs can serve many purposes at this time that may be consistent with prevailing policy, such as use by teachers to deliver remote learning," Education Undersecretary Nepomuceno Malaluan said in a message to reporters.
"It's the use of learning hubs for congregation of learners for face-to-face instruction that is not consistent with policy… There should be uses of learning hubs consistent with prevailing guidelines and protocols, and our presumption (is that they are used) within those limits," he added.
At Tuesday's Palace press briefing, Education Secretary Leonor Briones said the DepEd did not sanction the establishment of community learning hubs initiated by the office of Vice President Leni Robredo.
She said they did not act on the request of the Vice President for approval of the initiative "because it is not DepEd who will approve the conduct of face-to-face classes but the President."
But Robredo's spokesman Barry Gutierrez said they did not get any communication from DepEd telling them not to push through with it, stressing that the project was coordinated with the agency "every step of the way."
"In official correspondences between OVP and DepEd, Secretary Briones herself mentioned that 'it is a good initiative' and in fact requested for additional details to 'evaluate the feasibility of implementing such a program at scale,'" said Gutierrez.
"The office welcomed DepEd's openness to bring the initiative to more areas and readily provided the details last Sept. 8, mindful that setting politics aside and working together are the keys to ensuring that no learner gets left behind in the midst of the pandemic. Until today, national DepEd did not express any opposition to the initiative, and our office has in fact been ready for any coordination to scale up the hubs," he added in a statement last Tuesday.
Asked if DepEd will order the closure of the learning hubs, Malaluan said they will not do so as they only clarified that these should not be used for congregation of learners to hold face-to-face classes.
He said that they were simply reacting to reports that hubs are being used for face-to-face teaching sessions and that DepEd has a formal partnership with the OVP.
The OVP has been clear that the initiative was implemented with local government units and private partners.
Gutierrez said it was very clear in their communication with DepEd that the hubs are not meant to be sites for classroom or face-to-face instruction.
"Instead, it is meant to be a place for students where home-based learning is not conducive to get tutorial support in completing their modules and accessing resources, including the internet," he said.
"Strict compliance with health protocols is followed in the hubs. There is also proper coordination not just with local DepEd divisions but also local government units to ensure a safe and effective learning environment," he added.
At present, there are 11 active hubs serving more than 2,000 learners in Luzon and the Visayas, spread across different schedules throughout the week to comply with social distancing.
In a learning hub in Pasig City, it was reported that only five students are allowed to use the area at any given time, with volunteers available to assist them in their education.
It was unclear if this could fall under what DepEd described as "congregation of learners" conducting face-to-face classes.
Malaluan said Briones has directed a study on reconceptualizing learning spaces "to include not just classroom, but the homes, community spaces and virtual space. Learning hubs may be an example of community spaces for learning."
He said they are still finalizing their updated recommendation regarding face-to-face classes.
The DepEd official said they have also flagged their Alternative Learning System (ALS) task force regarding a memorandum issued last month that allowed the conduct of special face-to-face learning sessions for lower elementary and basic literacy students.
Based on the memorandum signed by Briones, these special learning sessions may be conducted upon receiving clearance from the local Inter-Agency Task Force for the Management of Emerging Infectious Diseases (IATF).
"If it had that confusing signal, the oversight was on the part of office of chief of staff, my office, not having caught it in review. We may issue a
clarification, in coordination with the ALS task force," said Malaluan.