Credit: Read the original article from Philstar Headlines.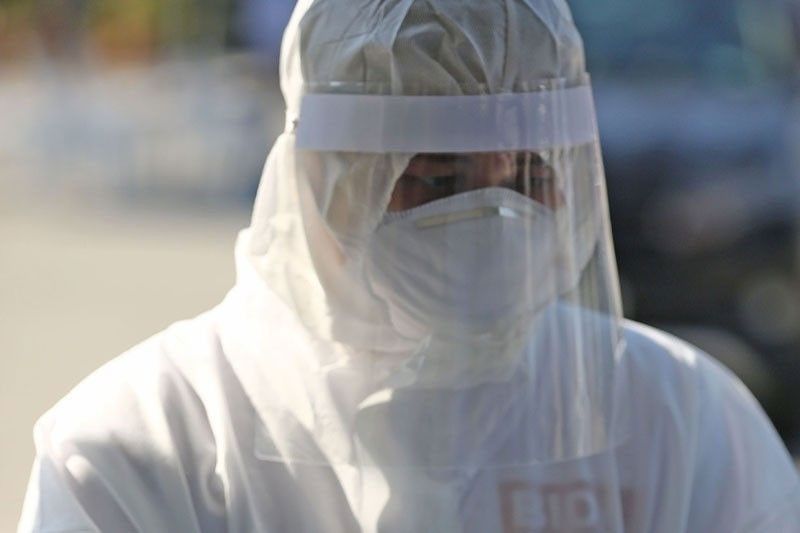 Health workers hit 'selective' benefits
MANILA, Philippines — The Alliance of Health Workers (AHW) is up in arms over what it described as "selective, unfair and divisive" provision of benefits for frontliners under the Bayanihan to Recover as One Act.
According to AHW president Roberto Mendoza, they are "disappointed with the provisions for health workers' benefits" under the law also known as Bayanihan 2, as reiterated in Joint Circulars 1 and 2-2002 of the Department of Health (DOH) and Department of Budget and Management.
"The law is selective, which deceives and divides our ranks. It does not show its recognition for health workers' sacrifices for helping in the mitigation of COVID-19," he said.
Mendoza cited the "special risk allowance" that is given to health workers "directly catering to or in contact with COVID-19 patients," and the "active hazard duty pay" granted to temporarily hired health workers.
The group complained that the "benefits are pro-rated, meaning to be calculated on the actual number of days in a month of actual duty."
"As we enter the hospital gate, the threat of being infected due to COVID-19 is already there since this virus is aerosol-borne. In a hospital setting, the virus does not select who and where to infect," Mendoza noted.
For DOH's part, Undersecretary Maria Rosario Vergeire underscored that health workers are government's priorities in the fight against COVID-19.
She added the "rationale" for giving those catering directly to COVID-19 patients more incentives or benefits is because they are the ones "very at risk" of contracting the virus.
Vergeire, however, gave assurance of "existing hazard pay and other benefits" for all health workers in general.
"You may not be receiving additional or extra benefits, the government has always provided this hazard pay for everybody," she maintained.
Meanwhile, the House ways and means committee headed by Albay Rep. Joey Salceda gave its stamp of approval for the integration of House Bills 7351, 984, 2901, 3751, 7523 and 7978 that will all provide various forms of incentives to medical professionals, one of which is a 25 percent discount in the personal income taxes of frontliners who rendered service during the pandemic.
"The 25 percent discount will likely cover the taxes they would have owed on their COVID-19 allowances. That was the state's attempt to compensate them for their service. Let me be clear: I do not want the government to tax their heroism," he said.
Salceda said they have agreed to approve the consolidation of the measures "because we do not want to tax the hazard pays and other allowances earned by the frontliners from COVID-19."
House Bill 7351 initially sought to exempt from taxation for 2020 medical and non-medical frontliners who are directly serving, treating, caring, aiding and assisting COVID-19 patients.
But the Department of Finance warned this would entail a revenue loss of P9 billion.
The tax panel's senior vice chair, Nueva Ecija Rep. Estrellita Suansing, then suggested the 25 percent discount as a compromise.
Under the proposal, the exemption covers the salary or compensation as well as the gross receipts from the exercise of profession or employment received by a frontliner for taxable year 2020. – Delon Porcalla