Credit: Read the original article from Philstar Headlines.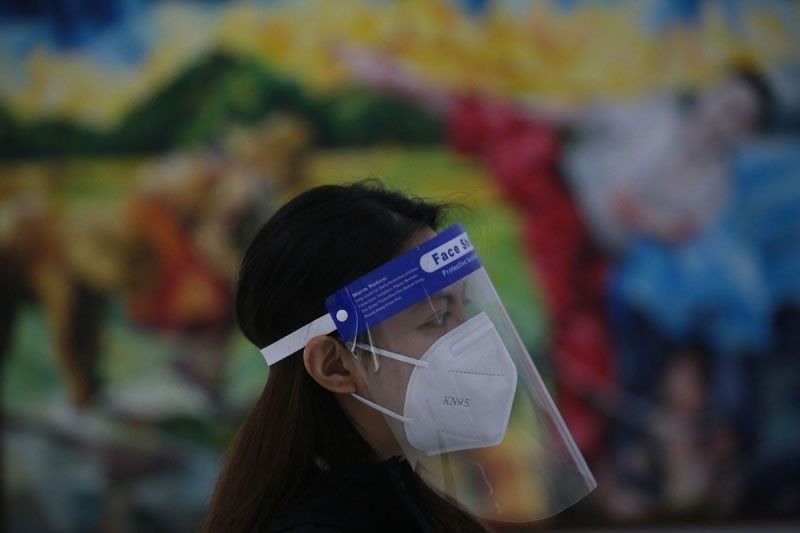 Government orders wearing of face shields in public places
MANILA, Philippines — To prevent a possible surge in COVID-19 infections during the Christmas season, the government has ordered the mandatory wearing of a face shield on top of a face mask for all people who step out of their homes.
At a press briefing yesterday, presidential spokesman Harry Roque said the Inter-Agency Task Force for the Management of Emerging Infectious Diseases (IATF) issued a resolution requiring Filipinos to wear full face shields and masks.
"People going out of their homes are mandated to wear full face shields together with masks, whether reusable or do-it yourself masks and other
protective gear," the IATF resolution read.
Previously, face shield is only required to be worn when entering malls and riding public transportation.
Roque said full face shields, which cover the forehead to the chin, should be used.
"Anything shorter than that is not allowed," he said. "It's not an issue of cost anymore. I doubt kung meron pang walang face shield ngayon."
Roque said a face shield now sells for as low as P5.
He said penalties for people caught without face shields and masks while outside would depend on local government units.
The IATF issued the new policy as the country braces for a spike in COVID-19 cases during the holiday season.
The pandemic task force also enjoined local governments to use the contact tracing and monitoring applications StaySAfe.ph and TanodCOVID to lessen the transmission of the virus.
Roque, meanwhile, welcomed the order of Philippine National Police (PNP) chief Gen. Debold Sinas to arrest partygoers who would violate health protocols.
While President Duterte did not issue the directive, Roque said the PNP is mandated to enforce laws on peace and order.