Credit: Read the original article from Philstar Headlines.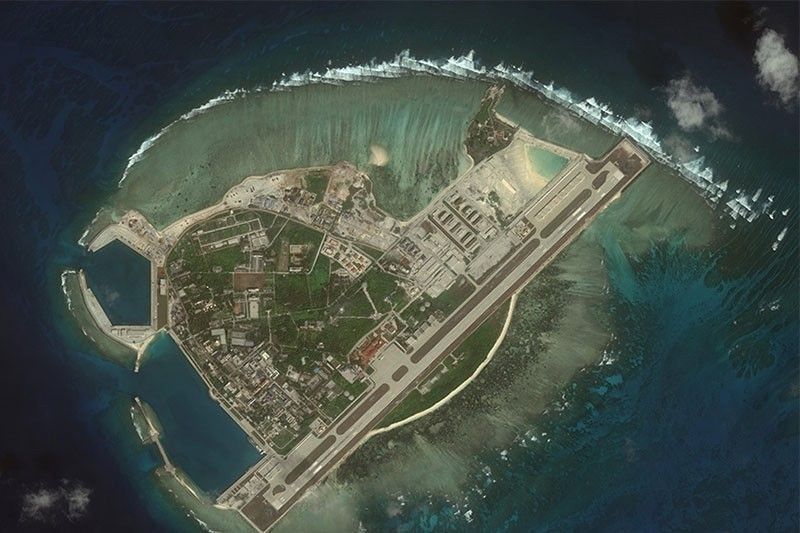 Duterte to raise South China Sea issue at ASEAN Summit
MANILA, Philippines — President Duterte is expected to put forward the Philippines' interests in the South China Sea and the need for cohesive regional action among member-nations when he participates in the 37th ASEAN Summit and Related Summits today until Saturday.
Malacañang officially announced yesterday that the 37th ASEAN Summit and Related Summits, chaired by Vietnam, will focus on the theme "Cohesive and Responsive ASEAN."
Due to the COVID-19 pandemic, the meetings will be done via video conference among the leaders.
"The President will exchange views with his counterparts on the region's COVID-19 response and recovery efforts, future direction of ASEAN community building and regional and international developments," the Palace said in a statement.
Duterte will advance Philippine positions on public health emergencies cooperation, regional economic integration, migrant workers' rights, climate change, disaster risk reduction management, counterterrorism and the South China Sea issue.
The summit is expected to adopt more than 10 outcome documents on ASEAN cooperation on COVID-19, enhancing preparedness for public health emergencies and updates on ASEAN community building efforts, among others.
Foreign Affairs Secretary Teodoro Locsin Jr., Trade Secretary Ramon Lopez and Social Welfare Secretary Rolly Bautista will join the President during the video conference.
The United States, meanwhile, accused China of "extortion" for scaring away the competition for oil and gas resources and pushing states in the South China Sea to accept what Beijing calls "joint development" deals with China state-owned firms as the only option.
The State Department discussed US priorities for the East Asia Summit with the 18 members of the EAS – the ten ASEAN member-states and their eight dialogue partners, including the US.
They gather virtually this week, and the State Department said "the US will be equally candid in our remarks" during the discussion on the vision for the Indo-Pacific, peace and security, transparency, fair and reciprocal trade, adherence to international law, energy security and a commitment to ASEAN centrality.
ASEAN chair Vietnam said it will hold a series of regular summit meetings online from Nov. 12 to 15, including the East Asia Summit involving Japan, the US and China.
Ambassador Atul Keshap, Principal Deputy Assistant Secretary at the Bureau of East Asian and Pacific Affairs of the State Department, said on Tuesday that China, unfortunately, has chosen a different path from a free and open Indo-Pacific and exploited the COVID-19 crisis with destabilizing actions.
"I expect we will hear – as we did at the EAS foreign minsters' meeting in September – region-wide concern over Beijing's assault on the autonomy of its neighbors and on the rules-based system that has underpinned global prosperity and peace for decades," Keshap said during the Center for Strategic and International Studies (CSIS) online discussion "Asian Architecture Conference 2020, Session One: East Asia Summit." – Pia Lee-Brago