Credit: Read the original article from Philstar Headlines.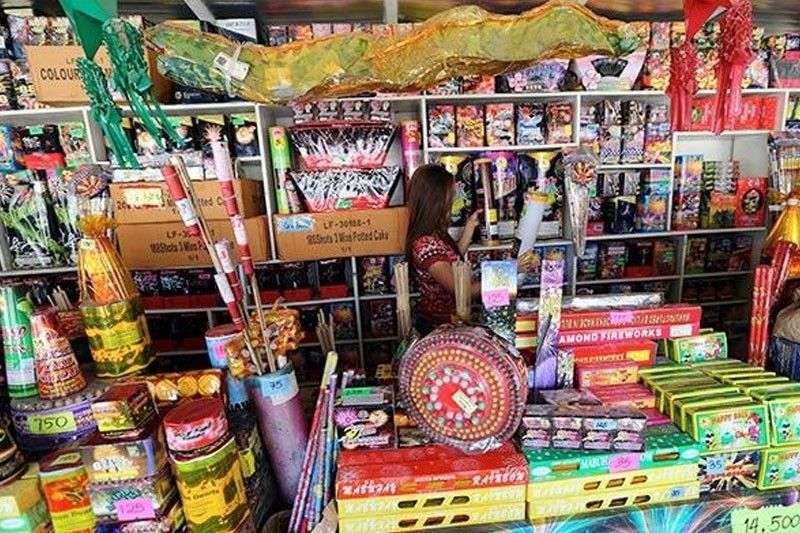 Duterte mulls total firecracker ban next year
MANILA, Philippines — President Duterte has again raised the possibility of imposing a total ban on firecrackers next year for public health and safety.
Duterte, who imposed the ban in Davao City when he was mayor, said firecrackers pose risks to people's safety and health since they cause injuries.
He said he was toying with the idea of enforcing nationwide the same rules as in Davao.
"You know, to tell you the truth, I was toying with the idea of making it just like in Davao," Duterte said. "Maybe by next December, I will ban firecrackers, because it is really a dangerous thing."
The President said he could impose a total ban on firecrackers by middle of next year.
The proposed ban will possibly include the use, sale and possession of firecrackers, fireworks and other pyrotechnic materials.
Duterte claimed that nobody dies or sustains injuries during holiday revelries in Davao City.
In 2017, Duterte issued Executive Order 28 limiting the use of firecrackers to community fireworks displays.
Indiscriminate firing
President Duterte has vowed to make life hard for people who use their guns during holiday revelries, saying the act should be considered a serious offense, since indiscriminate firing during holiday celebrations has caused injuries and even deaths.
He noted that some of the victims of stray bullets were children.
Duterte said he could not accept justifications that the harm inflicted on the victims of indiscriminate firing were not intended.
"I am reminding you. Policemen, military men and civilians, licensed or not, holding firearms, do not do it. If you get caught, I will make things hard for you," the President said.
"If you fire your gun during the New Year, I will detain you until the following day because the offices are still closed," he added.
PNP to confiscate firecrackers
Filipinos will have to look at other means to celebrate Christmas and New Year as the Philippine National Police (PNP) vowed yesterday to confiscate firecrackers.
PNP chief Gen. Debold Sinas ordered field units to confiscate firecrackers, which are being sold on the streets.
He said at a news briefing that since it is still GCQ (general community quarantine), many things are not allowed, including firecrackers.
But he clarified they would not arrest people caught selling firecrackers, but will confiscate the contraband to avoid accidents.
With hospitals treating COVID-19 patients, Sinas said the last thing medical frontliners need are people who are injured because of firecrackers.
Sinas backed President Duterte's call for a total ban on firecrackers and pyrotechnics, saying it would help reduce deaths and injuries during Christmas and New Year's Eve festivities.
The Ecowaste Coalition has asked National Task Force COVID-19 Response chief implementer Secretary Carlito Galvez Jr. to adopt a resolution to ensure strict enforcement by national and local government authorities of a nationwide ban on firecrackers and pyrotechnics. – Alexis Romero, Emmanuel Tupas, Rhodina Villanueva