Credit: Read the original article from Philstar Headlines.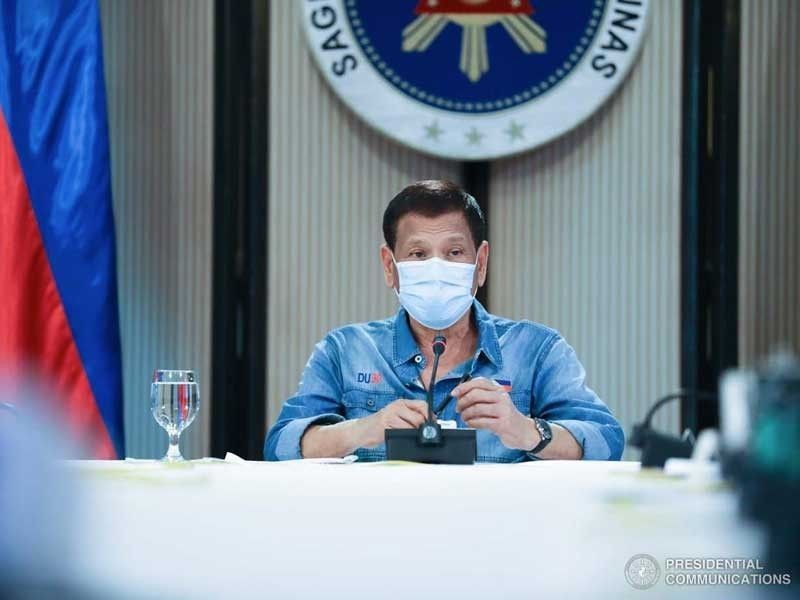 Duterte, Japan PM reaffirm commitment to broader ties
Alexis Romero (The Philippine Star) – December 16, 2020 – 12:00am
MANILA, Philippines — President Duterte thanked Japanese Prime Minister Suga Yoshihide for Tokyo's support for Manila's COVID-19 response and development programs during a telephone conversation on Monday.
The two leaders vowed to further broaden the Philippines-Japan strategic partnership across various areas of cooperation, Malacañang said.
Duterte congratulated Suga on his appointment and reiterated his invitation for the Japanese leader to visit the Philippines as soon as circumstances allow.
He thanked Japan for its support for the peace and development efforts in Mindanao and the Build Build Build infrastructure program.
"Japan is a valued partner of the Philippines. As a friend closer than a brother, ours is an exemplary partnership that has withstood the test of time," Duterte said.
The Philippine leader also cited the 36-kilometer Metro Manila subway, which is expected to start partial operations by 2022.
"The first of its kind in the Philippines, it will be an important crowning achievement of our cooperation during my term," Duterte said.
He also thanked Japan for its $3.16-million emergency assistance, two substantial loans for the Philippines' pandemic recovery efforts and for facilitating the repatriation of 3,852 Filipinos during the pandemic.
The two leaders also exchanged views on regional issues, including the South China Sea and the situation in the Korean Peninsula.
Suga expressed Japan's interest to work closely with the Philippines to promote a "free and open Indo-Pacific."
The Japanese leader also expressed hope that the establishment of the consulate general of Japan in Cebu in January next year would further strengthen the two countries' bilateral ties.
New papal nuncio, Japanese envoy
President Duterte on Monday welcomed the new papal nuncio and Japanese envoy to the Philippines.
He vowed to strengthen the Philippines' ties with the Holy See and Japan.
Duterte received the credentials of Apostolic Nuncio Archbishop Charles John Brown and Japanese ambassador Koshikawa Kazuhiko in virtual ceremonies at Malacañang.
The presentation of credentials was done virtually in compliance with COVID-19 safety protocols.
The envoys signed a guest book and delivered remarks before a screen showing Duterte.
During the ceremony, Duterte told Brown that the Philippines would be celebrating 70 years of diplomatic ties with the Holy See and 500 years of Christianity in the Philippines.
Duterte also expressed appreciation for the Holy See's call for countries to protect the dignity of human life, including migrants regardless of their status.
"We also welcome Pope Francis' declaration of a global climate emergency and the need for a collective response anchored on principles of equity and social justice. We appreciate the pope's  expression of solidarity and prayers for the Filipino people who were affected by Typhoon Ulysses," he said.