Credit: Read the original article from Philstar Headlines.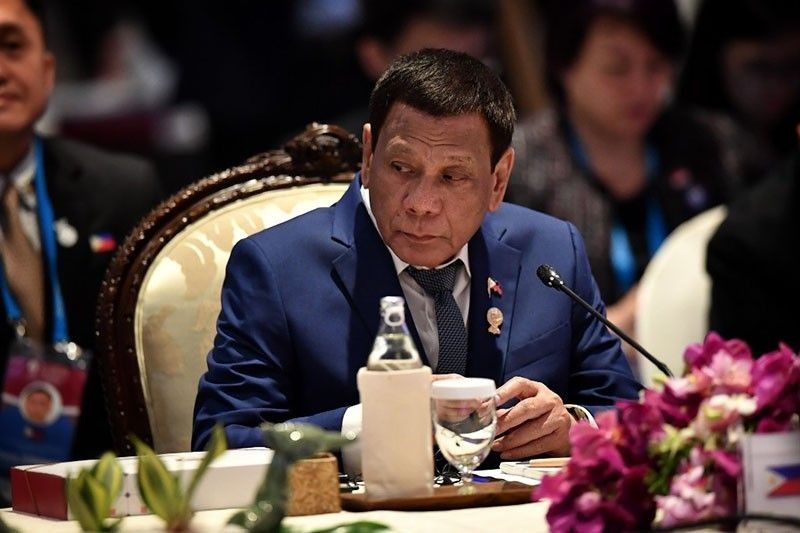 Duterte cites Beijing's role in averting recession
MANILA, Philippines — President Duterte promoted multilateral ties with China and member-countries of the Association of Southeast Asian Nations (ASEAN) last Friday, saying cooperation would boost regional trade and help avert a recession in the face of a pandemic.
Duterte's recorded message was presented at the opening of the 17th China-ASEAN Expo (CAEXPO) & China-ASEAN Business and Investment Summit (CABIS) in Nanning, capital of south of China's Guangxi Zhuan Autonomous Region.
"This important annual economic event is vital in strengthening multilateral ties between China and ASEAN member-states, especially now as we collectively face the challenges of economic recession and uncertainties due to the COVID-19 pandemic," he said.
Duterte credited China for its "substantial investments" in the Philippines and other Southeast Asian countries, which helped uplift various sectors in the region.
"We thank China for its substantial investments in trade, infrastructure, telecommunication and transportation that strengthened economic integration, productivity and financial stability in the region," he said.
"Let us ensure a harmonious collaboration among our countries and achieve the goal of the Regional Comprehensive Economic Partnership under the blueprint of the China-ASEAN Strategic Partnership Vision 2030," he added.
The social media account of the Chinese embassy in Manila posted the recorded message of Duterte.
Known for charting a foreign policy geared towards China since the start of his presidency in 2016, Duterte said "the Philippines remains a strong partner in promoting the mutual prosperity of the China-ASEAN economic community for the years ahead."
Under his term, the Philippines and China have signed various projects to boost infrastructure and telecommunications in the country.
Reports said the annual China-ASEAN Expo will host 11 high-level forums and more than 160 economic and trade promotion activities aimed at strengthening economic ties between China and the ASEAN.
This year's theme is "Building the Belt and Road, Strengthening Digital Cooperation," which promotes cooperation in trade, digital economy, science and technology, and health, among other fields.