Credit: Read the original article from Philstar Headlines.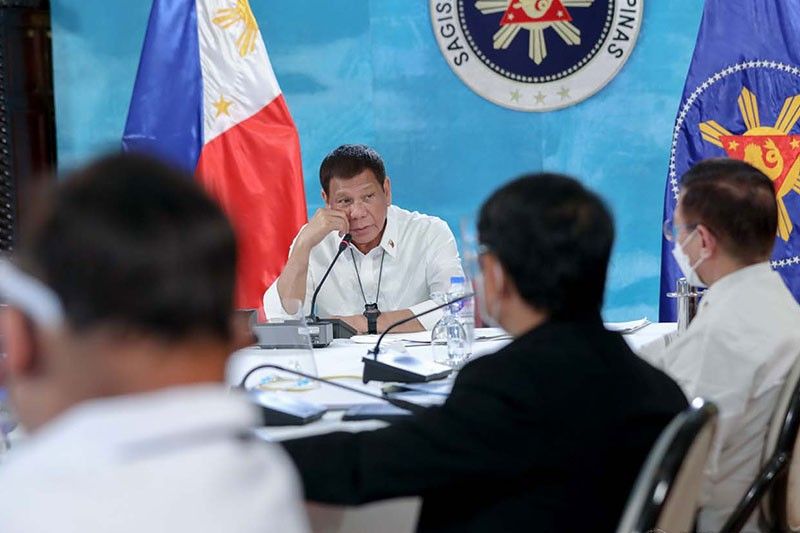 Duterte approves COVID-19 vaccine roadmap
MANILA, Philippines — President Rodrigo Duterte has approved the roadmap for the purchase and distribution of COVID-19 vaccines as part of the government's efforts to revive the pandemic-battered economy.
Presidential spokesman Harry Roque said Duterte greenlighted the Philippine National Vaccine Roadmap during a meeting of the government's pandemic task force last Thursday.
"The availability of the vaccine will be a game-changer – where we go from avoidance, to actively minimizing the threat of the infection," Roque said at a press briefing Monday.
The roadmap is composed of seven stages namely scientific evaluation and selection; access and acquisition; procurement and financing process; production, shipment, and storage; distribution and deployment; implementation and nation-wide vaccination; and assessment, evaluation, and monitoring.
The government expects to fully organize the National Task Group on COVID-19 Vaccination, expand the vaccine panel of experts, analyze, select, and buy vaccines, start clinical trials, complete bilateral and multilateral engagements and arrangements, and complete immunization logistics and services support plans by December.
The administration aims to complete the procurement process, production, shipment and storage of vaccines, hold early planning on distribution and deployment, complete implementation plans, and evaluate and monitor the plans by the end of the first quarter of 2021.
Roque said the procurement service of the budget department would procure vaccines through various mechanisms allowed through bilateral, multilateral and other financial modalities.
China and Russia are on top of the list of priorities for possible bilateral arrangements for the purchase of vaccines, a presentation distributed to the media showed.
Other countries in the priority list are the United States, Japan, South Korea, India, Israel, Singapore, Germany, and other Association of Southeast Asian Nations (ASEAN) countries.
Tripartite arrangements are also being eyed with the United King and the business sector; a foreign government and a vaccine company; a vaccine company and the business sector; Indonesia and a vaccine company; and the United States and a vaccine company.
The multilateral modes being considered are pooled procurement with ASEAN countries and purchases arranged by the World Bank, Asian Development Bank, United Nations Children's Fund and other groups.
Roque said Duterte has ordered agencies to ensure equitable access for the poor and indigents.  Health care workers, the vulnerable population, the poor, and indigents will be prioritized in the immunization.
"All Filipinos should have the vaccine, without exception," Roque said.