Credit: Read the original article from Philstar Headlines.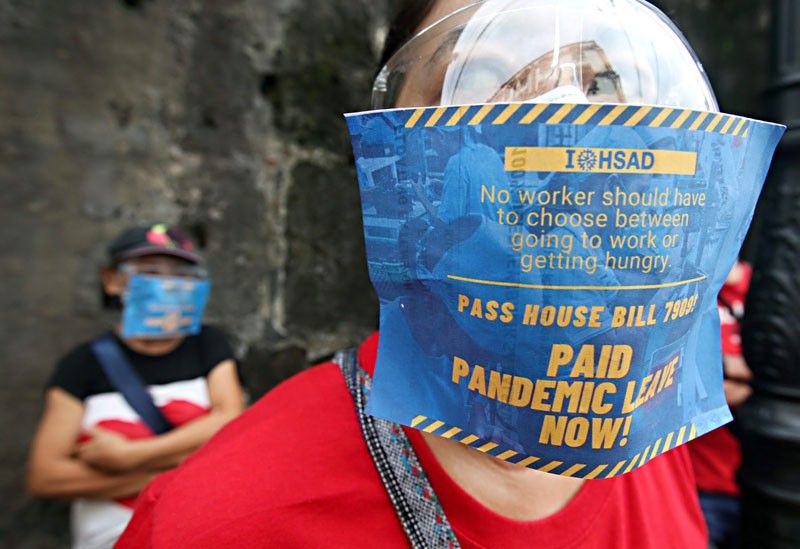 DOLE fears rise in unemployment due to calamities
MANILA, Philippines — Due to recent calamities that have affected several regions, the Department of Labor and Employment (DOLE) expressed fear of a possible rise in the number of unemployed workers nationwide.
"Definitely it will affect the employment situation in the country," Labor Assistant Secretary Dominique Tutay said at a virtual forum yesterday.
Tutay, concurrent DOLE Bureau of Local Employment director, said the department has yet to determine the actual number of workers affected by the string of typhoons that hit the country in the past weeks.
The actual impact of recent calamities on the country's employment, Tutay said, will be known when the Philippine Statistics Authority undertakes the next Labor Force Survey.
But she noted that data reaching DOLE indicated that about 300,000 to 400,000 families from the Bicol region, Calabarzon (Cavite, Laguna, Batangas, Rizal, Quezon) and Mimaropa (Mindoro, Marinduque, Romblon, Palawan) were displaced due to the typhoons.
She lamented that the country is still recovering from the impact of the COVID-19 pandemic on the economy and employment when the recent calamities struck.
Based on DOLE data, the pandemic has resulted in the displacement of millions of workers nationwide.
However, Tutay gave assurances that DOLE is undertaking measures to facilitate emergency employment for those affected by the recent typhoons.
She said DOLE hopes to provide emergency employment to an initial 40,000 informal workers from typhoon-affected regions in the country.
Meanwhile, the Department of Health (DOH) is deploying teams of health professionals to provide counseling for typhoon-affected victims staying in different evacuation centers.
At a virtual press briefing yesterday, Health Undersecretary Maria Rosario Vergeire said mental health professionals from the National Center for Mental Health and different regional mental health institutions will form the teams to be deployed to typhoon-affected areas.
"They will provide psychosocial support to our evacuees," Vergeire noted.
She reported that the DOH has mobilized P28 million worth of drugs and other medical supplies as well as P18.2-million logistics to regional offices in typhoon affected areas.
Vergeire said the DOH also prepositioned P26.8 million worth of logistics for the Ilocos region, Cagayan Valley, Central Luzon, Calabarzon, Mimaropa, Bicol, Eastern VIsyas, Cordillera Administrative Region and National Capital Region.
According to Vergeire, several government-run hospitals and health facilities, including the Mega Drug Abuse Treatment and Rehabilitation Center in Nueva Ecija, were damaged by the typhoon.
She said the DOH is continuously monitoring typhoon affected areas and exerting all efforts to provide the medical services and necessary assistance to the residents.
So far, Vergeire said the DOH has not observed any surge in cases of leptospirosis from typhoon-affected areas, but the DOH has already started distribution of prophylaxis drugs to typhoon-affected areas to prevent a possible surge in such cases.