Credit: Read the original article from PNA Latest News.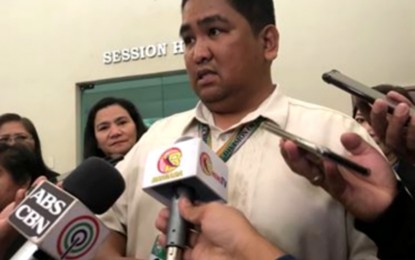 Romelito Flores, schools division superintendent of the Department of Education-General Santos City. (PNA GenSan photo)
GENERAL SANTOS CITY – Education officials have recommended several schools situated in the remote areas here for possible inclusion in the pilot face-to-face classes scheduled in January.
Romelito Flores, Department of Education (DepEd)-city division superintendent, said Friday they submitted to the DepEd-12 last week a list of local schools that may be able to conduct limited classroom instruction.
Flores said these schools are situated in the city's outskirts and considered among the low-risk areas for coronavirus disease 2019 (Covid-19).
However, he said they are still waiting for the final list from the DepEd central office of those that will be included in the dry run of the face-to-face classes on Jan. 11 to 23.
"We actually prepared early for that, and our schools already have their own transition plans for such purpose," Flores said in a radio interview.
Flores said that as part of the initial mechanisms, only 15 to 20 learners would be accommodated in each classroom, and the classes would only be limited to several sessions in a week.
He said the classrooms will follow the standard protocol on safe physical distancing and the movements within the campuses will be restricted.
The schools that will be selected for the dry run will be prepared properly, and necessary control measures will be implemented, such as establishing single entry and exit areas and installing handwashing facilities, he said.
Flores said the participation in the face-to-face classes would be voluntary, and learners should have proper consent from their parents or guardians.
"This is not a unilateral initiative. We will have shared responsibility with the city government and the parents," he added. (PNA)