Credit: Read the original article from Philstar Headlines.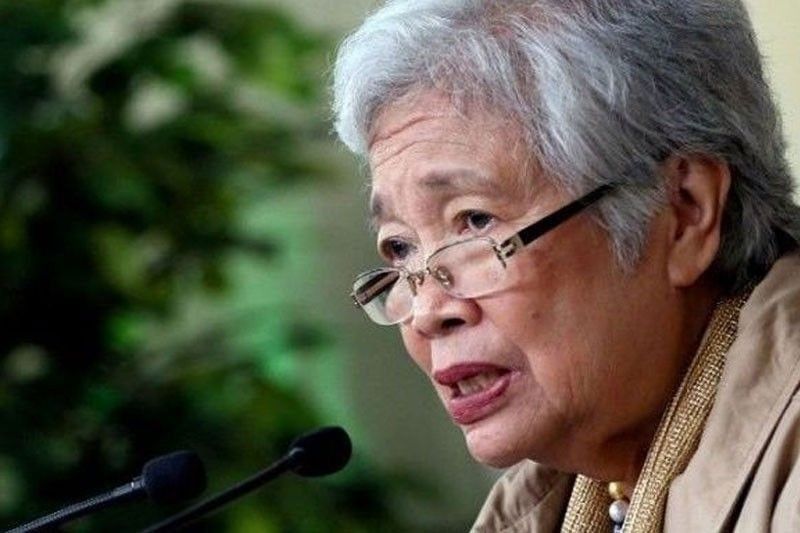 DepEd caps monthly communication expense reimbursement at P300
Janvic Mateo (The Philippine Star) – November 29, 2020 – 12:00am
MANILA, Philippines — With the implementation of work-from-home arrangements amid the COVID-19 pandemic, the Department of Education (DepEd) said its employees may reimburse communication expenses of up to P300 per month this year.
Education Secretary Leonor Briones recently approved the guidelines for reimbursing communication expenses, which will retroactively take effect and cover the period from March 16 until the end of the year.
The reimbursement will cover those who worked from home during the said period, including those assigned to form part of skeleton workforce and were ordered to physically report for work on some days.
"The amount which may be reimbursed shall not exceed P300 per month, to be certified by the authorized claimant as actual expenses incurred in connection with the discharge of their official functions and are necessary to support the operations of the agency amidst the pandemic," read the guidelines.
Heads of offices were directed to issue certification identifying their personnel who were authorized to claim reimbursement of communication expenses.
DepEd employees who wish to reimburse communication expenses are required to submit proof of purchase of prepaid load, payment of postpaid line or internet subscription.
Screenshots or scanned copies of confirmation of mobile e-load showing the reference number and mobile number of the claimant may also be submitted, it added.
The reimbursements shall be charged against the available maintenance and other operating expense balances of the department.
Teacher groups earlier called for P1,500 per month internet and mobile load allowance, noting that distance learning setup requires teachers to remotely communicate with their students.
DepEd also implemented a remote enrollment system in June wherein teachers had to contact their previous advisory classes to assist them in enrollment for the current school year.
Earlier this month, the agency said it has also requested P4 billion from the Department of Budget and Management (DBM) to support distance-learning initiatives, including the provision of load allowance for public school teachers and senior high school students.
"We recognize the importance of load allowance for our learners and teachers to deliver quality education despite these challenging times due to the COVID-19 pandemic," said Briones.
"With support from our Congress and the DBM, we shall continue to push for more financial assistance to our stakeholders," she added.
According to DepEd, the requested amount will cover the implementation of digital education, information technology, digital infrastructure and alternative learning strategies stipulated in Republic Act 11494 or the Bayanihan to Recover as One Act.
Once released, teachers will receive P450 per month while senior high school students will get P250 per month for three months.
It will benefit 3.2 million students and around 900,000 teachers nationwide, said DepEd.
Undersecretary for Administration Alain Del Pascua said the connectivity allowance would enable students and teachers to communicate and download educational materials.
The total estimated amount for the load allowance is P3.6 billion, with the remaining P400 million allocated to expanding production of learning materials, augmenting funds for printing and delivery of self-learning modules and the establishment of radio transmitters in so-called last mile schools.