Credit: Read the original article from Philstar Headlines.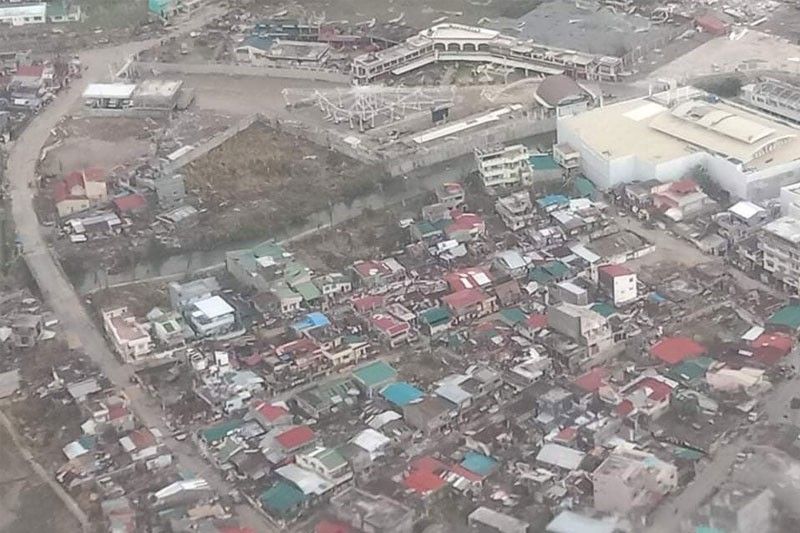 MANILA, Philippines — The Department of Budget and Management (DBM) yesterday released P1.5 billion to local government units (LGUs) to support their disaster relief efforts following the onslaught of Super Typhoon Rolly and Typhoon Quinta.
In a text message yesterday, Budget Secretary Wendel Avisado said the agency had released the Special Allotment Release Order (SARO) and Notice of Cash Allocation (NCA) for financial assistance to provinces, cities and municipalities affected by the two typhoons.
Avisado added that additional funds for those affected by Typhoon Ulysses would follow.
During the online Laging Handa briefing earlier on the same day, Avisado said the financial assistance to LGUs would be used to augment their respective calamity funds.
The budget chief said each LGU would receive amounts equivalent to one percent of their annual internal revenue allotment (IRA).
He said the allocations also took into consideration the estimated amount of damage and number of affected population in each LGU.
Based on Avisado's presentation, the biggest chunk – a total of P347.33 billion – will be given to LGUs in Albay. This is followed by Quezon and Camarines Sur, which will receive P225.74 billion and P165.92 billion, respectively.
Other LGUs that will benefit are Catanduanes, Sorsogon, Camarines Norte and Masbate in Region 5; Batangas, Laguna, Cavite and Rizal in Region 4-A; and Oriental Mindoro, Occidental Mindoro, Marinduque, Romblon and Palawan in Region 4-B.
Avisado said these are chargeable against the National Disaster Risk Reduction and Management Fund (NDRRMF), which has an available balance of P16.8 billion after it received a P10-billion augmentation from the DBM.
Of this amount, P11.774 billion corresponds to the regular NDRRMF, which includes replenishments for quick response funds.
Some P87 million is allocated for the Marawi Recovery, Rehabilitation and Reconstruction Program, while another P4.943 billion is for comprehensive aid to repair earthquake damage in Regions 11 and 12.
Meanwhile, Avisado also defended the DBM against claims of Senate President Pro Tempore Ralph Recto that the government has been underspending.
"As of end-October, the DBM has released P4.155 trillion worth of allotments to various departments or agencies, breaching our P4.1-trillion program due to the combined effects of Bayanihan 1 and 2," Avisado said in a text message.
Ulysses deaths rise to 74
The number of people who died of various causes related to Typhoon Ulysses has risen to 74, the National Disaster Risk Reduction and Management Council (NDRRMC) reported yesterday.
Of the number, 24 were from Region 2; 17 from CALABARZON (Cavite, Laguna, Batangas, Rizal and Quezon); 10 from the Cordillera Administrative Region (CAR); eight each from Metro Manila and Region 5; and six from Region 3.
The NDRRMC said 19 persons are still missing, including eight in Region 5, six in Region 2, three in Metro Manila and two in CALABARZON.
Officially, the number of injured persons has been placed at 24, although many other reports of injuries are still being validated.
The NDRRMC said nine of those who sustained injuries were from CALABARZON, eight from Region 5, six from Region 2 and one from CAR.
The bodies of five drowning victims were also recovered in Cagayan, Quirino and Isabela during Ulysses' onslaught last week.
The Office of Civil Defense (OCD) of Cagayan Valley said the lifeless bodies of Jhine Bryce Cadava and Rodolfo Pagaduan were recovered in Barangay Nasipping, Gattaran and Barangay Versosa, Baggao, respectively, in Cagayan.
Two minors were recovered in Quirino, namely Jake Mark Punay, 3, in Barangay Ylanan, Maddela and Joshia Michael Epie, 9, in Barangay Giayan Nagtipunan.
In Isabela, the death of Venancio Manuel, 72, was confirmed when his body was recovered in Barangay Arubub, Jones.
The OCD said three more missing persons in Ilagan City and Sto. Tomas in Isabela and Alcala, Cagayan who were believed to have drowned have yet to be accounted for.
Relief for Catanduanes
Carrying some 240 tons of assorted relief goods and construction materials, the Philippine Navy's landing dock ship BRP Tarlac, under the Sealift Amphibious Force of the Philippine Fleet, left Manila's South Harbor yesterday to bring help to victims of Rolly and Ulysses in Catanduanes.
Defense Secretary Delfin Lorenzana led the send-off ceremony at Pier 15 with other ranking military officials to oversee the delivery of the goods and items gathered from various government agencies, non-government organizations (NGOs) and private individuals.
BRP Tarlac is also carrying heavy equipment, trucks and trailers from the Naval Combat Engineering Brigade and Marine Battalion Landing Team 9 for clearing operations and rehabilitation efforts.
Freeze prices, violators warned
The Department of Agriculture (DA) has warned traders not to exploit the calamity in Luzon by jacking up prices or they would face criminal charges in violation of the existing price freeze on commodities.
Agriculture Secretary William Dar reminded traders, retailers and consumers that under the Price Act, price control on basic food commodities and necessities is automatically implemented in areas declared under a state of calamity for a period of not more than 60 days.
A state of calamity for the entire Luzon is being pushed following the consecutive typhoons that hit the region.
Dar warned traders from exploiting the situation, stressing that government agencies would not hesitate to file cases against them if they engage in manipulating supply, hoarding and jacking up prices to the disadvantage of consumers.
Any person or entity violating the Price Act shall be charged accordingly, with fines ranging from P5,000 to P2 million and imprisonment of not less than five years but not more than 15 years.
The DA is in tandem with the Departments of Trade and Industry, Interior and Local Government and local price coordinating councils in the implementation of the price freeze.
Among the products covered by the price freeze and imposed with corresponding suggested retail prices (SRPs) are fish commodities including milkfish at P169 per kilo, tilapia at P120 and galunggong at P180.
Pork kasim should only be priced at P260 a kilo and whole pork liempo at P280. Whole chicken has an SRP of P130 while chicken eggs at P6.50 a piece.
Imported rice is priced from P38 to P52 while local rice should be at P40 to P53 per kilo.
Other commodities included are onion and garlic at P100, brown sugar at P45, refined sugar at P50 and cooking oil at P50 per liter.
Further, Dar ordered all DA regional directors to monitor unaffected production areas and assess the viability of transporting farm and fishery commodities to Metro Manila and other major consumption centers.
The agriculture chief also instructed the DA to deploy Kadiwa stores to augment food supply and ensure accessibility of affordable, nutritious food in typhoon-stricken areas.
He said fresh produce like vegetables and fruits should be prioritized for distribution to affected families.
The DA is allocating more than P6 billion worth of agricultural and fishery inputs, seeds, fertilizers and implements, financial aid and zero-interest emergency and livelihood loans and crop insurance to assist farmers and fishers severely affected by the recent typhoons.
Full power restoration
Electric cooperatives (ECs) have fully restored power to more than half of the cities and municipalities impacted by outages due to Ulysses' onslaught, the National Electrification Administration (NEA) reported.
Data from the NEA Disaster Risk Reduction and Management Department (DRRMD) as of last Monday showed that power has been fully restored to 257 out of 476 cities and municipalities in 26 provinces serviced by 43 ECs in Regions 1, 2, 3, CALABARZON, MIMAROPA, 5 and CAR.
It added that electricity is partially restored to 160 cities and municipalities, while restoration works are still ongoing for the remaining 97 areas.
Of the 43 affected ECs, six have already resumed normal operations, particularly La Union Electric Cooperative Inc., Pangasinan III Electric Cooperative, Peninsula Electric Cooperative Inc., Tablas Island Electric Cooperative Inc., Sorsogon I Electric Cooperative Inc. and Ticao Island Electric Cooperative Inc.
Power outages continue to persist in some of the franchise areas of ECs in Benguet, Ifugao, Mountain Province and Kalinga in CAR; Pangasinan in Region 1; Cagayan, Isabela, Quirino, and Nueva Vizcaya in Region 2; Aurora, Pampanga, Tarlac, Zambales and Nueva Ecija in Region 3; Quezon, Laguna and Batangas in CALABARZON; Catanduanes, Camarines Sur, Camarines Norte, Albay and Sorsogon in Region 5.
The Cagayan I Electric Cooperative, Inc. (CAGELCO I) reported that it has fully restored power in the municipalities of Rizal and Tuao.
It added that it has also partially restored power in Tuguegarao City and municipalities of Alcala, Piat, Santo Niño, Amulung, Enrile, Iguig, Peñablanca and Solana.
Meanwhile, CAGELCO II said power has been fully restored in the towns of Flora, Luna, Pudtol, Santa Marcela, Santa Ana, Santa Teresita, Ballesteros, Claveria, Pamplona, Sanchez-Mira, Allacapan, Buguey and Gonzaga.
It added that power has been partially restored in Abulug, Aparri, Camalaniugan, Gattaran, Lallo, Lasam and Santa Praxedes.
Energy Secretary Alfonso Cusi had earlier said electricity in Cagayan Valley is targeted to be restored in two days after inspection is done in the area.
"As soon as the water subsides and we finish inspection, within two days," Cusi said. – Michael Punongbayan, Raymund Catindig, Louise Maureen Simeon, Catherine Talavera, Janvic Mateo, Edu Punay