Credit: Read the original article from Philstar Headlines.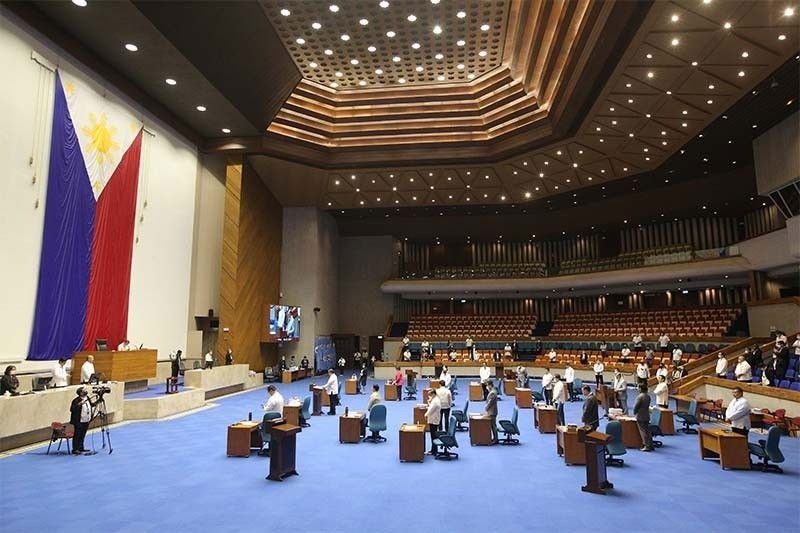 Congress set to ratify P4.5 trillion 2021 budget
Edu Punay (The Philippine Star) – December 9, 2020 – 12:00am
MANILA, Philippines — Congress is set to ratify today the P4.506-trillion national budget for next year, a ranking lawmaker bared yesterday.
House appropriations committee chairman Eric Yap said the bicameral conference committee has finalized their report on the final version of the 2021 General Appropriations Bill (GAB), which will be approved in a meeting this morning.
"We are planning to close the bicam and release the report tomorrow (Wednesday). And then in the afternoon, we will ratify it in both the House and the Senate," he revealed in an interview with reporters via Zoom.
The bicam conference, where differences in GAB versions passed by the two chambers of Congress are reconciled, started last week.
Yap, congressman of ACT-CIS party-list, explained that the final version of the 2021 GAB would then be printed in book form after ratification and submitted to President Duterte for signature and enactment.
"We are targeting the submission of the budget to the President by Dec. 18. But that would depend on the speed of the printing office because, as we all know, they're working on skeletal operations due to COVID-19 cases. It usually takes seven days to print the budget, so hopefully we'll have it ready on the President's table by Dec. 18. If not, we'll have it signed by Dec. 21 or before Christmas at the latest," he said.
With this target, Yap said the budget would be enacted before yearend and there would be no reenacted budget, just like in the 2019 national appropriation.
He also explained that there would be sufficient funding for purchase of COVID-19 vaccines as well as for the rehabilitation of provinces ravaged by a series of strong typhoons.
"We had several institutional amendments in the GAB to ensure government will have enough funds to respond to the pandemic," he stressed.
Yap said they increased the unprogrammed funds, which the executive branch could readily source for purchase of the vaccine.
The House, in the 2021 GAB it passed last month, increased this funding by P5.5 billion or to P8 billion, which is only a third of the needed initial budget for COVID-19 vaccines.
The Senate, in its version of the 2021 GAB, also allocated P8 billion under the DOH budget for the vaccine purchase.
But the Senate version allocated another P54 billion for vaccine procurement and an additional P21 billion for storage, transportation and distribution costs under the unprogrammed funds in the national budget.
"We also looked for infrastructure projects that need not be prioritized and moved the funds to other infrastructure projects in typhoon-hit provinces," Yap further bared.
However, he did not reveal the amounts covered by the amendments as they were still being finalized as of press time.