Credit: Read the original article from Philstar Headlines.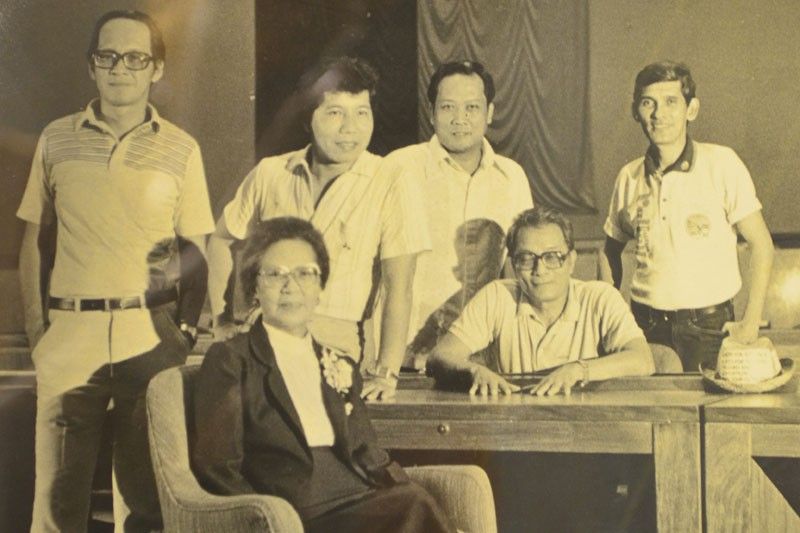 Birth anniversary of Justice Cecilia Muñoz-Palma commemorated
(The Philippine Star) – November 22, 2020 – 12:00am
MANILA, Philippines — Born in Bauan, Batangas on Nov. 22, 1913, Cecilia Arreglado Muñoz, or Celing as she is fondly called, grew up to become one of the great leaders in Philippine contemporary history.
Celing studied at St. Scholastica's College in Manila and became the valedictorian of high school Class 1931.
She then took up law at the University of the Philippines' College of Law. As a student, she distinguished herself not only in academic honors but also in extra-curricular activities.
She was the first woman to be elected president of the Student Council of the College of Law (1936-37) and was president of the Portia Club.
She won first place in the first oratorical contest held by the UP Debating Club (1934) and received the Dr. Mendoza-Guanzon medal for excellence in oratory and Justice Abad Santos medal for excellence in debating.
In 1937, Celing topped the Bar examination with a score of 92.6 percent.
She was the first woman to be appointed Associate Justice of the Supreme Court, where she served from 1973 to 1978 having retired at the compulsory age of 65.
Confronted with cases which involved presidential powers during the Marcos martial law regime, Justice Palma voiced her strong dissent to violations of the Constitution and the Rule of Law, and desecration of the individual's basic rights to freedom, justice and due process.
She championed an independent judiciary, free from the clutches of political power.
Justice Palma's unflinching courage earned her the people's admiration and gratitude, and she was given the accolade of being the only "man in the Supreme Court" during her time.
Before her elevation to the Highest Tribunal, she was the first woman prosecutor appointed by President Manuel Roxas (1947-1954), first woman judge of the Court of First Instance appointed by President Ramon Magsaysay (1954-1968) and second woman Associate Justice of the Court of Appeals appointed by President Ferdinand Marcos (1968-1973).
In May of 1984, Justice Palma entered the political arena and, representing the political opposition party, she was elected to the Batasan Pambansa (House of Representatives) where she served until the legislature was dissolved in March 1986 by the revolutionary government of President Corazon Aquino.
During her legislative stint, she was chair of the Committee of the Opposition which drafted and filed impeachment proceedings against then president Ferdinand Marcos.
Justice Palma headed the unification of the political parties in preparation for the snap presidential elections of 1986, and with Corazon C. Aquino, widow of former senator Benigno Aquino Jr., and the freedom-loving Filipino people, succeeded in dismantling a dictatorship and returning democracy and the civil liberties of the Filipino people.