Credit: Read the original article from PhilStar Business.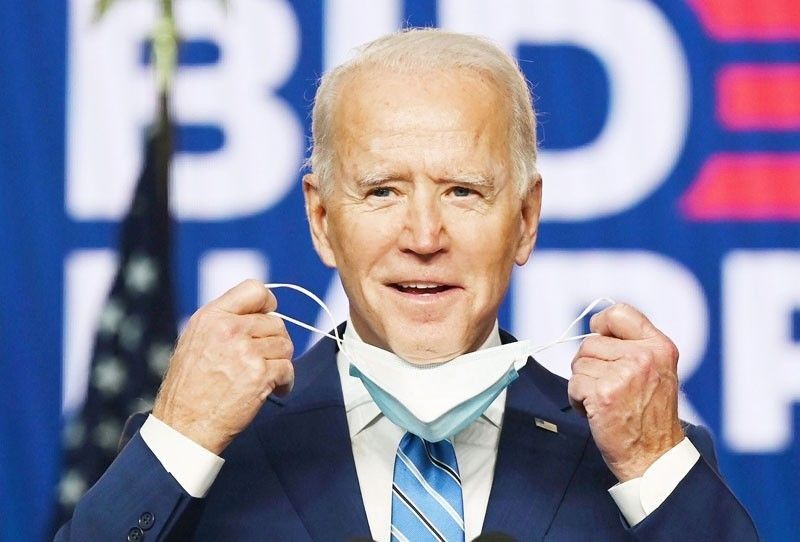 Biden win to enhance stronger trade ties
MANILA, Philippines — Business groups are hopeful the election of Joe Biden as new US president would pave the way for stronger trade ties with the Philippines, as well as greater global cooperation.
American Chamber of Commerce of the Philippines Inc. senior advisor John Forbes said yesterday that while the group expects Biden to look out for American jobs, he is unlikely to engage in trade wars.
Instead, he said Biden is expected to work with the World Trade Organization and with allies to counter China when it does not follow trade rules.
"AmCham has hopes for a bilateral or plurilateral free trade agreement that will increase trade. Several opportunities for a FTA were missed in the past," Forbes said.
Interest to explore the FTA between the Philippines and US started during the bilateral meeting of President Duterte with US President Donald Trump in late 2017.
Forbes said AmCham would like the US to rejoin the Trans-Pacific Partnership or Comprehensive and Progressive Agreement for Trans-Pacific Partnership (CPTPP).
CPTPP is a free trade agreement already in place between Australia, Canada, Japan, Mexico, New Zealand, Singapore and Vietnam.
"We also recommend the Philippines to join it soon, since many firms prefer Vietnam because it has better FTAs than the Philippines," he said.
For his part, Semiconductor and Electronics Industries in the Philippines Foundation Inc. president Dan Lachica said the group sees Biden as an extension of former president Barack Obama and so Democrat initiatives would likely be revived, including strengthening of ties with allies, climate change, as well as World Health Organization participation.
"I don't see major changes in 2021 as we still grapple with COVID-19 and the commercial availability of a vaccine, which we hope the new US president accelerates," he said.
Makati Business Club executive director Coco Alcuaz said government-to-government and people to people ties are expected to remain strong.
"There may be more collaboration in specific areas if Biden revisits Obama's pivot to Asia, instead of Trump's focus on China," he said.
Management Association of the Philippines president Francis Lim said the group welcomes a President-elect in the US after the contentious political campaign.
"We are emboldened by the victory speech of President-elect Biden. We nurture the hope that he will lead America with steady hands in this difficult time given the enormous challenges, like reviving the virus economy, healing the divide in the nation and across nations, protecting democratic ideals around the world, addressing the imperatives of the environment and social inequality, and strengthening global cooperation, peace and stability," he said.