Credit: Read the original article from PhilStar Business.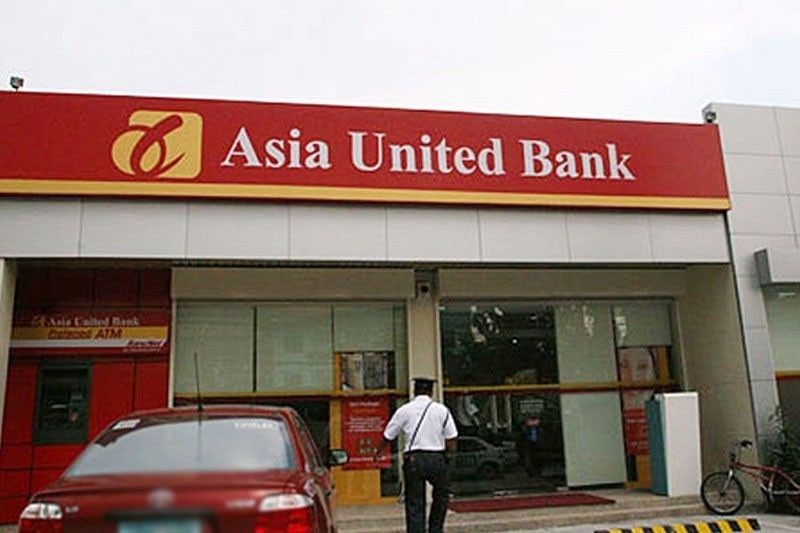 AUB earnings flat in 9 months
MANILA, Philippines — The earnings of Rebisco-led Asia United Bank Corp. (AUB) remained flat at P3.8 billion despite allocating P3 billion for probable loan losses from January to September due to the impact of COVID-19.
AUB president Manuel Gomez said the bank's core business remains fundamentally strong amid the challenging times amid the global health crisis.
"Our current position and utmost priority lies within the balance of running the business while ensuring the safety of both our people and our customers," Gomez said.
The bank's operating income jumped by 25 percent to P11.5 billion from January to September compared to P9.21 billion in the same period last year.
AUB's net interest income went up by 17 percent to P8.1 billion from P6.9 billion, translating to a net interest margin of 4.3 percent due to loan portfolio growth.
The bank's loan book inched up by four percent to P165.4 billion during the nine-month period from last year's P158.6 billion, while its deposit base likewise grew by four percent to P232 billion from P223 billion.
Non-interest earnings surged by 50 percent to P3.4 billion from P2.3 billion amid better trading revenues.
The bank's provisioning from January to September was more than four times last year's P693.07 million due to economic uncertainties brought about by the COVID-19 pandemic.
In fact, AUB's non-performing loan (NPL) ratio increased, but remained manageable at 2.2 percent in end-September from 0.97 percent in end-September last year, while NPL coverage ratio declined to 96.3 percent from 109.3 percent.
On the back of the strong performance in the third quarter, the bank's net income remained flat at P3.8 billion from January to September compared to P3.78 billion in the same period last year.
The bank's assets climbed by seven percent to P290.1 billion from P271.2 billion.
AUB began as a joint venture between a consortium of Filipino Industrialists composed of Jacinto Ng Sr., Luis Ang and Jose Sandejas) and Taiwanese investment banks including China United Trust & Investment Corp. and China Development Industrial Bank.