Credit: Read the original article from Philstar Headlines.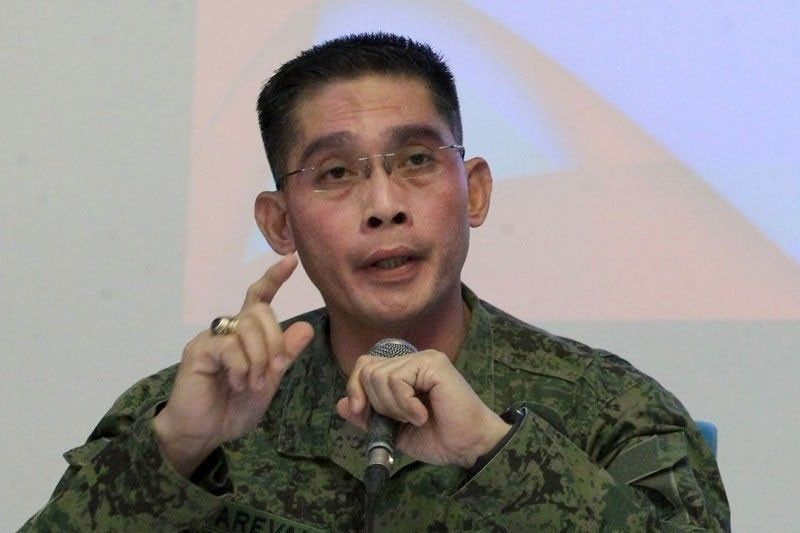 AFP opposes Christmas ceasefire with Reds
MANILA, Philippines — The military is against a holiday ceasefire with communist rebels, and President Duterte is expected to give weight to the recommendation, Malacañang said yesterday.
"I am just a spokesman. I cannot second-guess the decision of the President. But what I can assure you, such recommendations by the AFP (Armed Forces of the Philippines), the President gives it a lot of weight. So he will listen to that but ultimately, it's the President who will decide," presidential spokesman Harry Roque said at a press briefing.
AFP spokesperson Maj. Gen. Edgard Arevalo said the AFP does not support the declaration of a Christmas truce with the NPA, dubbed as a communist terrorist group (CTG) being the armed wing of the Communist Party of the Philippines (CPP).
In a statement, he said the NPA has already shown its incapability for sincerity in respecting a ceasefire.
"The AFP– wishing and longing for a peaceful Yuletide season for the Filipino people notwithstanding – will not recommend to the commander-in-chief a holiday ceasefire with the CTG… With the many lessons of the past, we will not allow them to trample upon our people's bona fide desire for peace, not this holiday season, not until we have decisively defeated this menace to society," the statement read in part.
However, Arevalo clarified that the AFP will respect the final decision of the President in the exercise of his prerogative.
He noted that the NPA previously violated its own ceasefire declaration and attacked and killed soldiers who were on humanitarian and peace development missions.
"They venture on peace talks only to give themselves the chance to regroup, refurbish, recruit new members and recoup their losses," Arevalo said.
Roque urged terrorist groups not to add to the suffering of Filipinos, noting that the Philippines is already grappling with a pandemic.
"I hope they will just cooperate with the government. The government is forgiving. They just need to surrender and they will be given livelihood. Killing fellow Filipinos will lead to nowhere, so stop it. Communism is not a crime but using violence against fellow Filipinos is," Roque said.
He also reiterated that linking Bayan Muna and other similar progressive groups to communists is "a statement of fact."
"As (far as) the President is concerned, the Bayan Muna party-list group, including Rep. (Carlos) Zarate, it's a statement of fact and not red-tagging," he added.
In 2019, the Duterte administration declared a unilateral and reciprocal ceasefire with the CPP, NPA and the National Democratic Front. – Romina Cabrera